Near where Parker's Ferry Road and Round O Road meet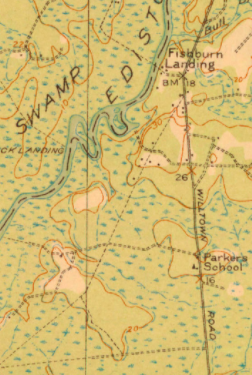 and
the Edisto river curls into a horseshoe.

There, 
my ancestors forced people to build and maintain a plantation.

Ankles deep in rice shoots,

the enslaved sludged through days thickened
over the stove of summer.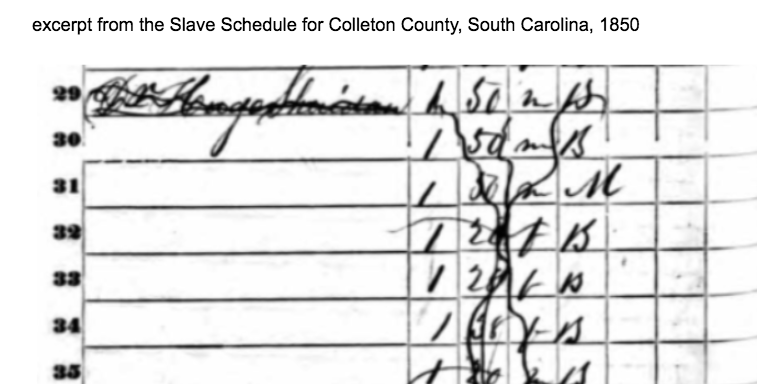 My great grandfather's brother-in-law, Hugo
Grotius Sheridan, owned 3500 acres,
And

thought he owned hundreds of people.
He voted to secede in 1860, 
mosquitoes sucking at his neck as he wiped away 
damp Low Country fear. 

Growing rice inland, letting the plains flood and ebb, 
was Guinean genius, 
shared by those who had nothing, 
nothing 
shared with them. 

1 - 50 - M - M 
One - 50 year - Male - Mulatto 

I want to know more. I click on link after link as if,

as if I am waiting for rain. Something went wrong. 
Do you want more on Hugo Grotius Sheridan?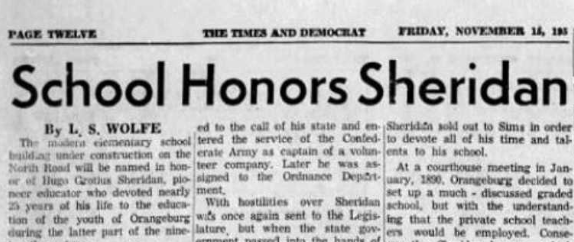 No. The enslaved. Where are they? Link not found. 

Error. 

Please try again.