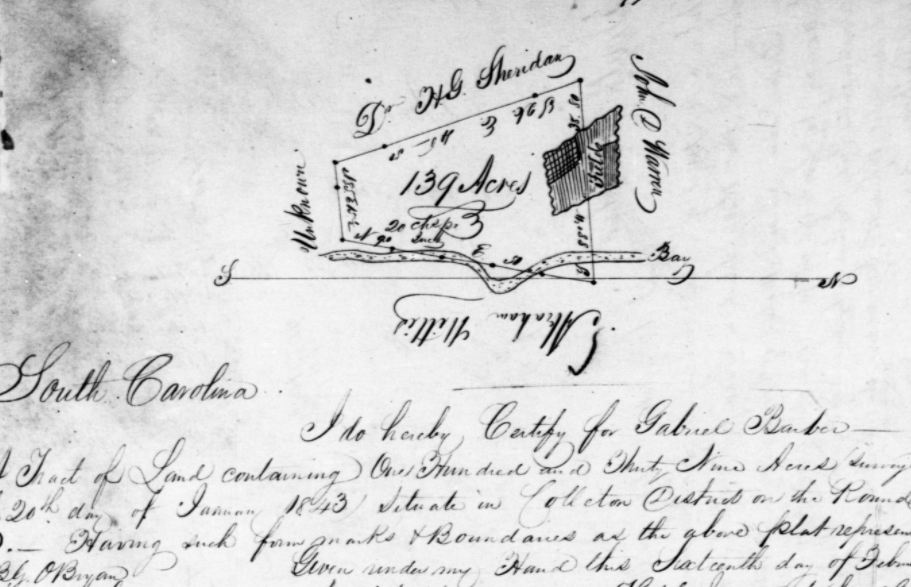 A trapezoid of power.
The lines are cursive, flowing, written with names long
dead. Sheridan, Williams, Spell. 139 Acres. Ours.

Round O Plantation, named after a man who lived there
before anyone thought to own it.

A man with a medallion-shaped tattoo. A name too long
for anyone to say.

Round O is ash, any mansion is now concave. Any workers who 
were claimed as property gone – names and stories scattered like seed pods
ripped from their family tree. 

I draw an X for where the descendants will try to make amends
over drops of blood buried 
in this Southern land, swamp land.

Put a stake in and watch the tip lower
as it folds into the muck.