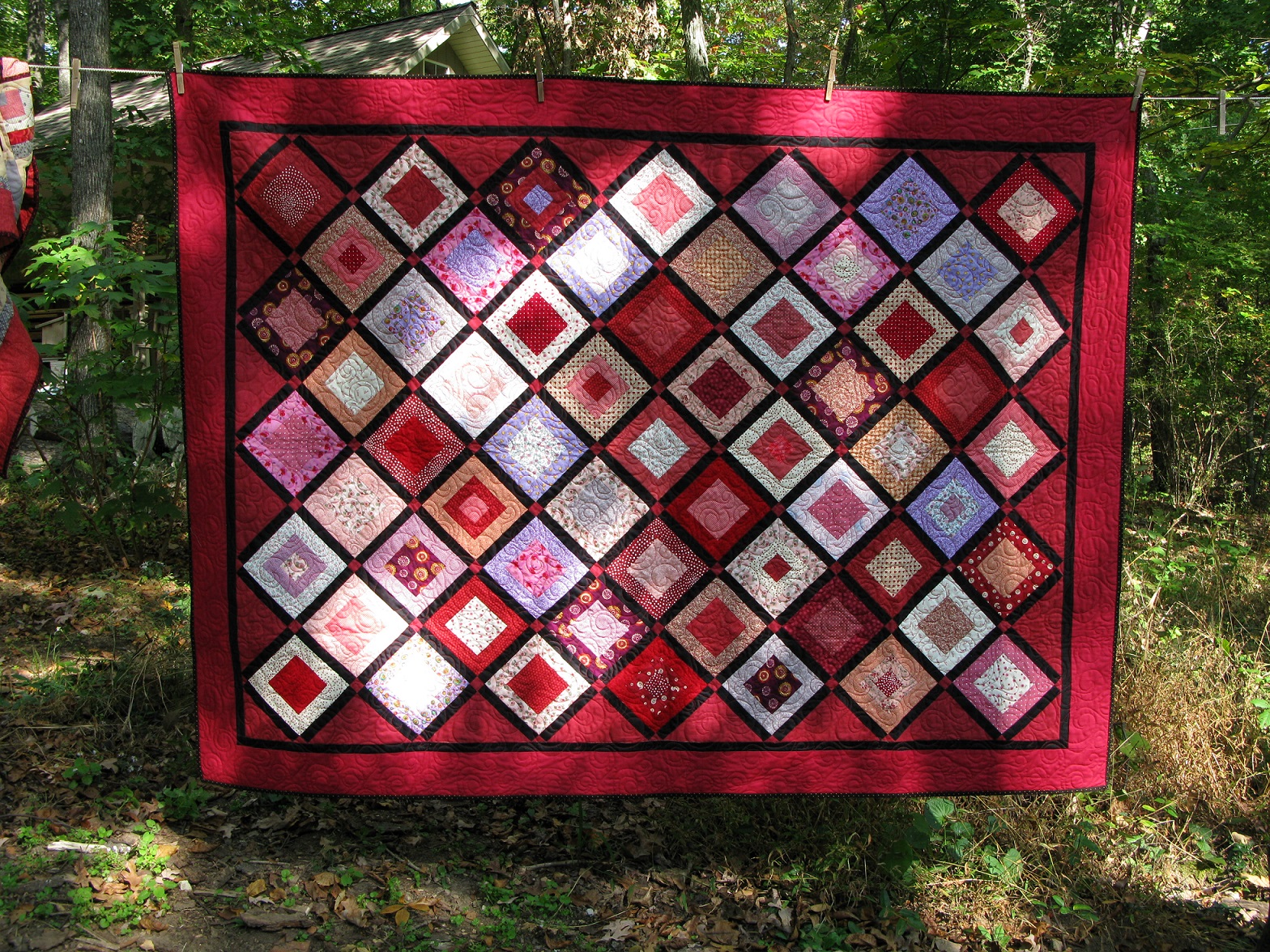 THINGS I HAVE LEARNED AS A QUILTER, ABOUT MYSELF
Quilting develops an internal ruler—I know an inch, or six inches, or 36 inches when I see it.
I don't think enough about borders.
I am good at machine-sewn bindings—as a matter of survival. Hand-sewn requires up to three movies and makes my fingers sore.
I have definite likes and dislikes, and each of you does, too.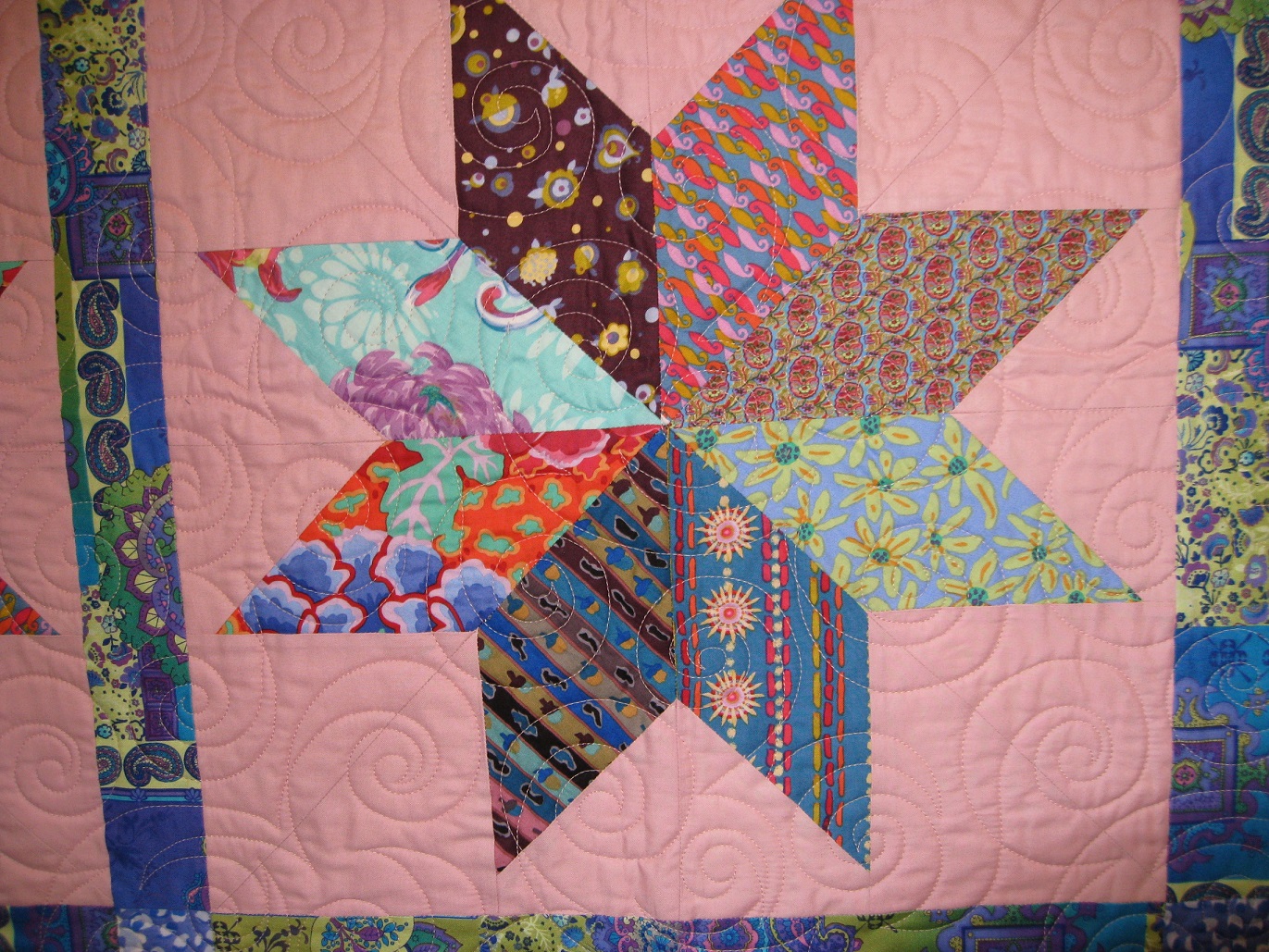 I recognize the expense, work and love that go into a quilt.
Some quilt designs move and some are static. Pineapple blocks are the most kinetic.
I have much better tools and fabric choices than my mother and grandmother had.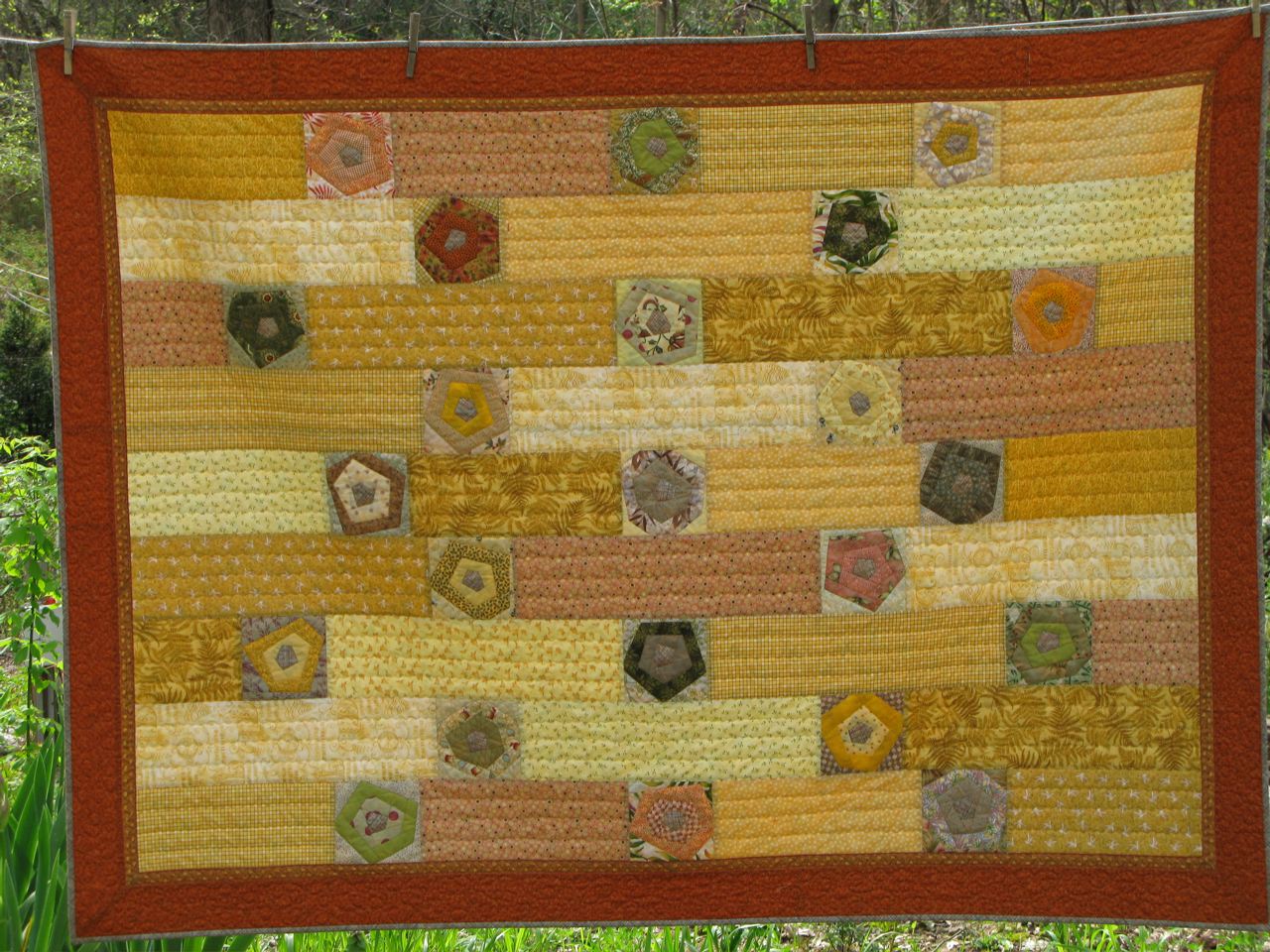 I love my sewing machine's needle threader and thread cutter.
I hate it when they don't work.
I love fabric. Most fabric, not all fabric.
Something can always be made from fabric I don't like.
I love magnetic pincushions.  Anything else is just cute.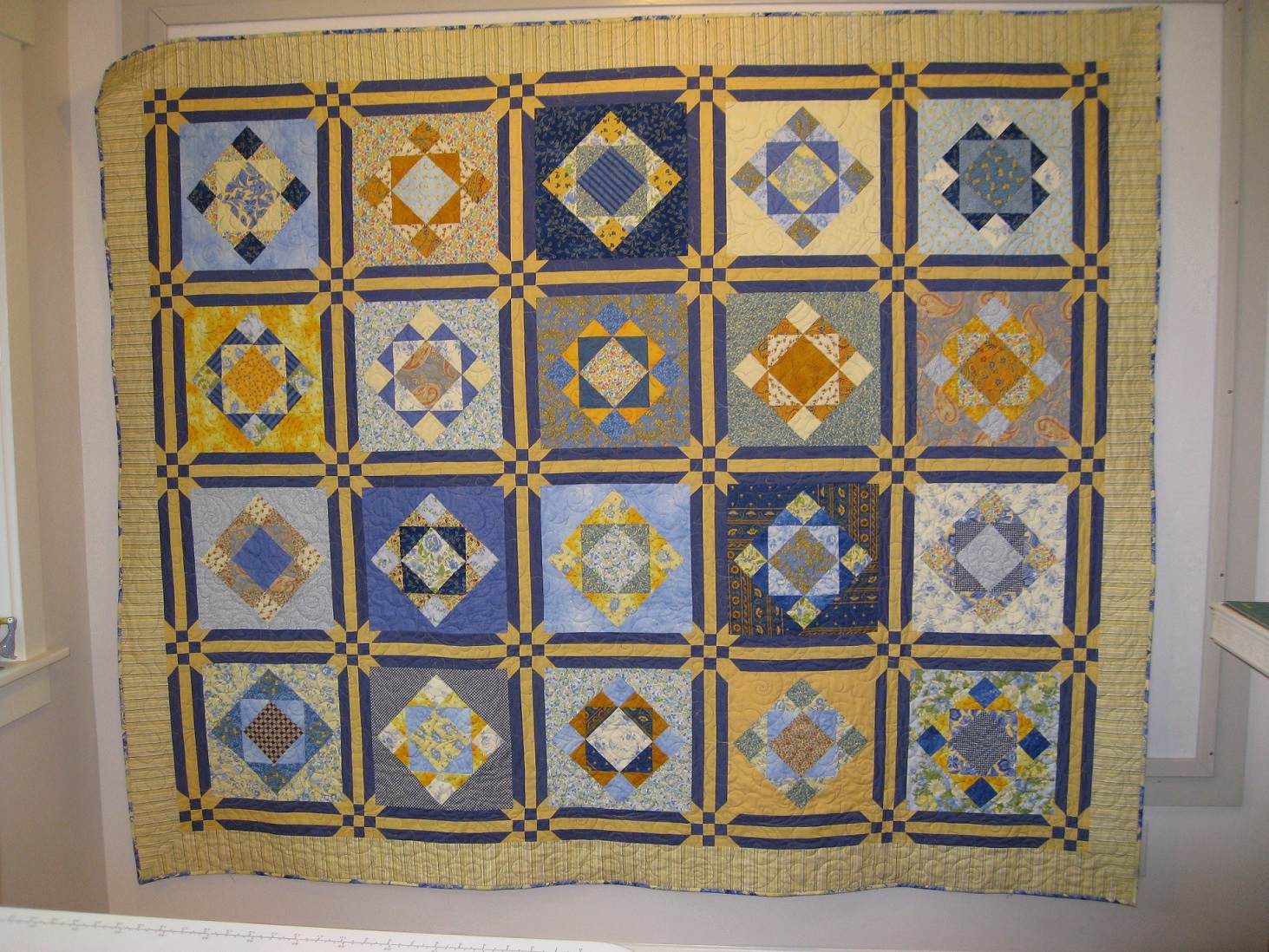 I bought Quilt-Pro software and never opened it.
Immersion in quilting is soothing to me.
I have to remember to exercise other muscles.
I will spend a fortune on quilting, but I will agonize about the cost of other things.
It's amazing what I can accomplish in three hours, in the company of a friend.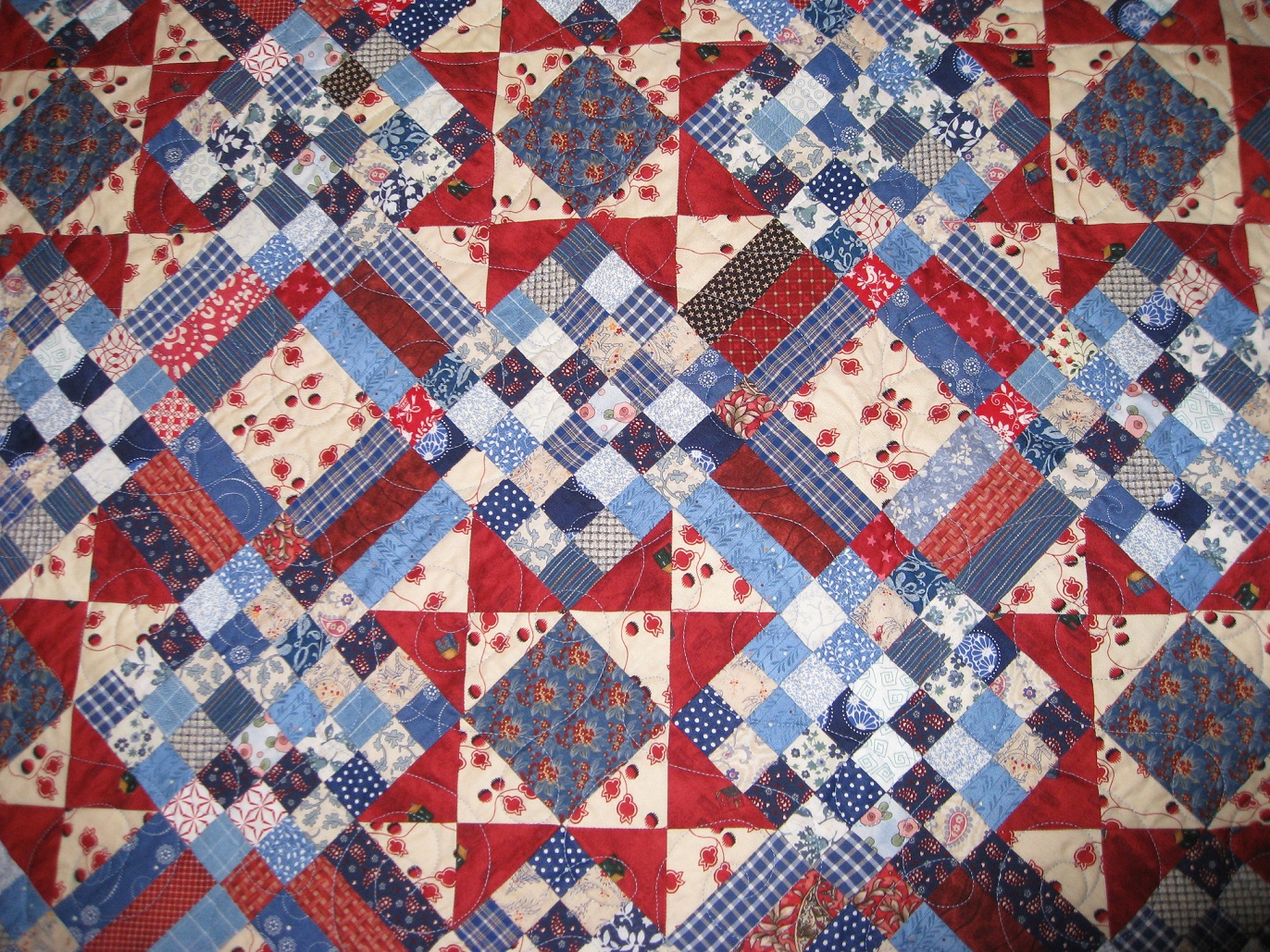 I would have to find another hobby if I didn't have a rotary cutter.
I would have to find another hobby if I didn't have a friend with a quilting service.
People who don't quilt think I am a genius. Quilters know the truth.