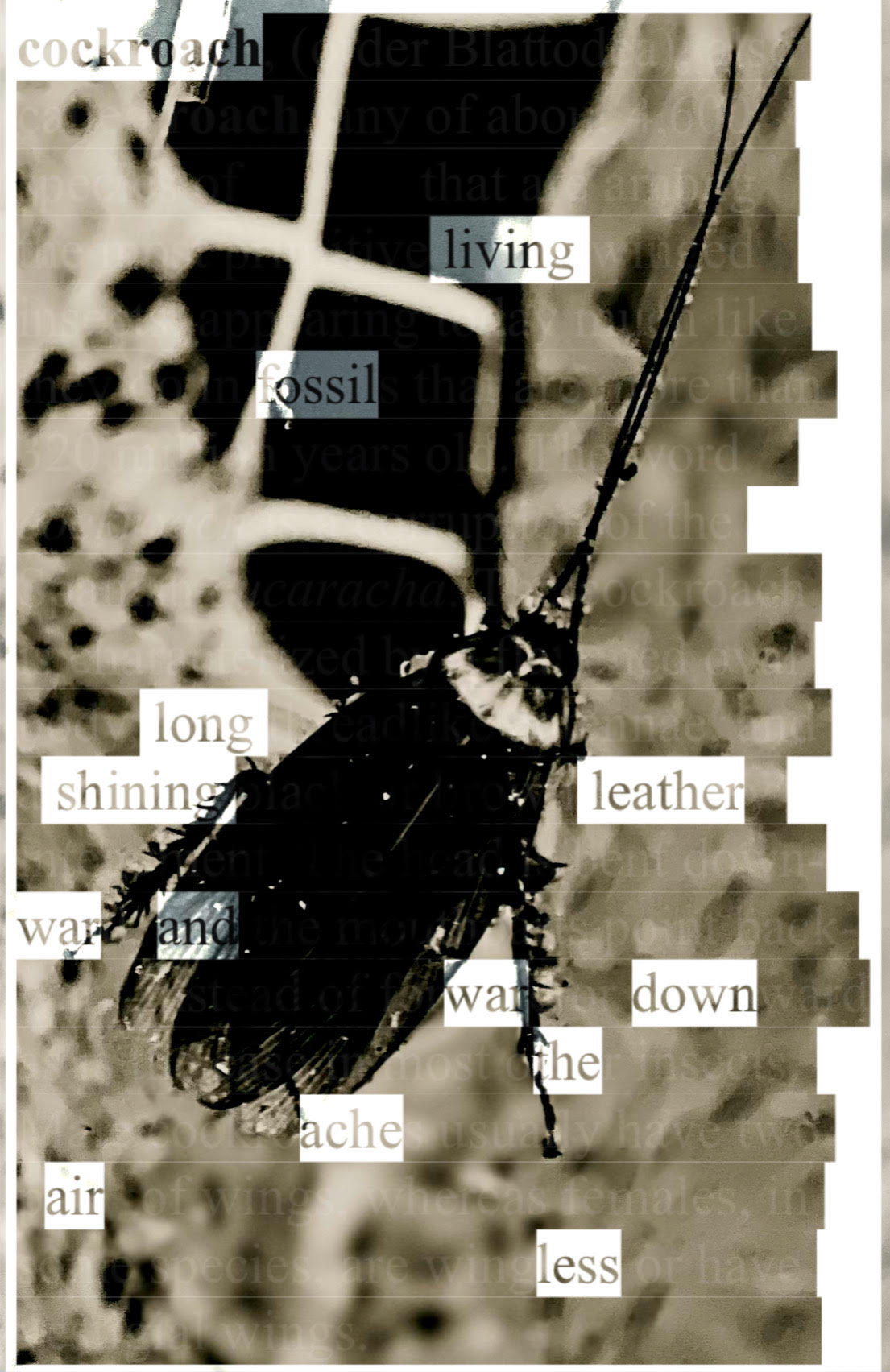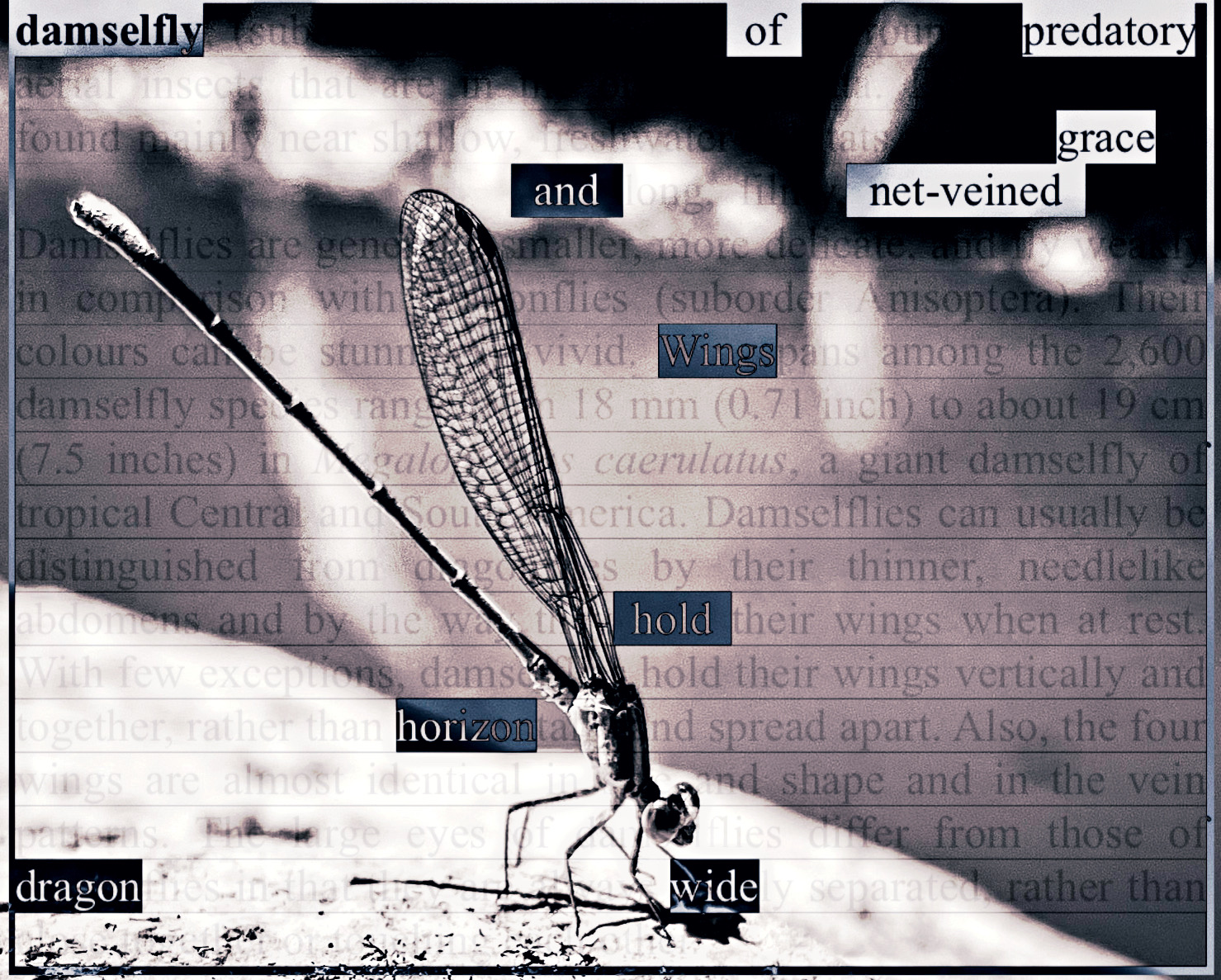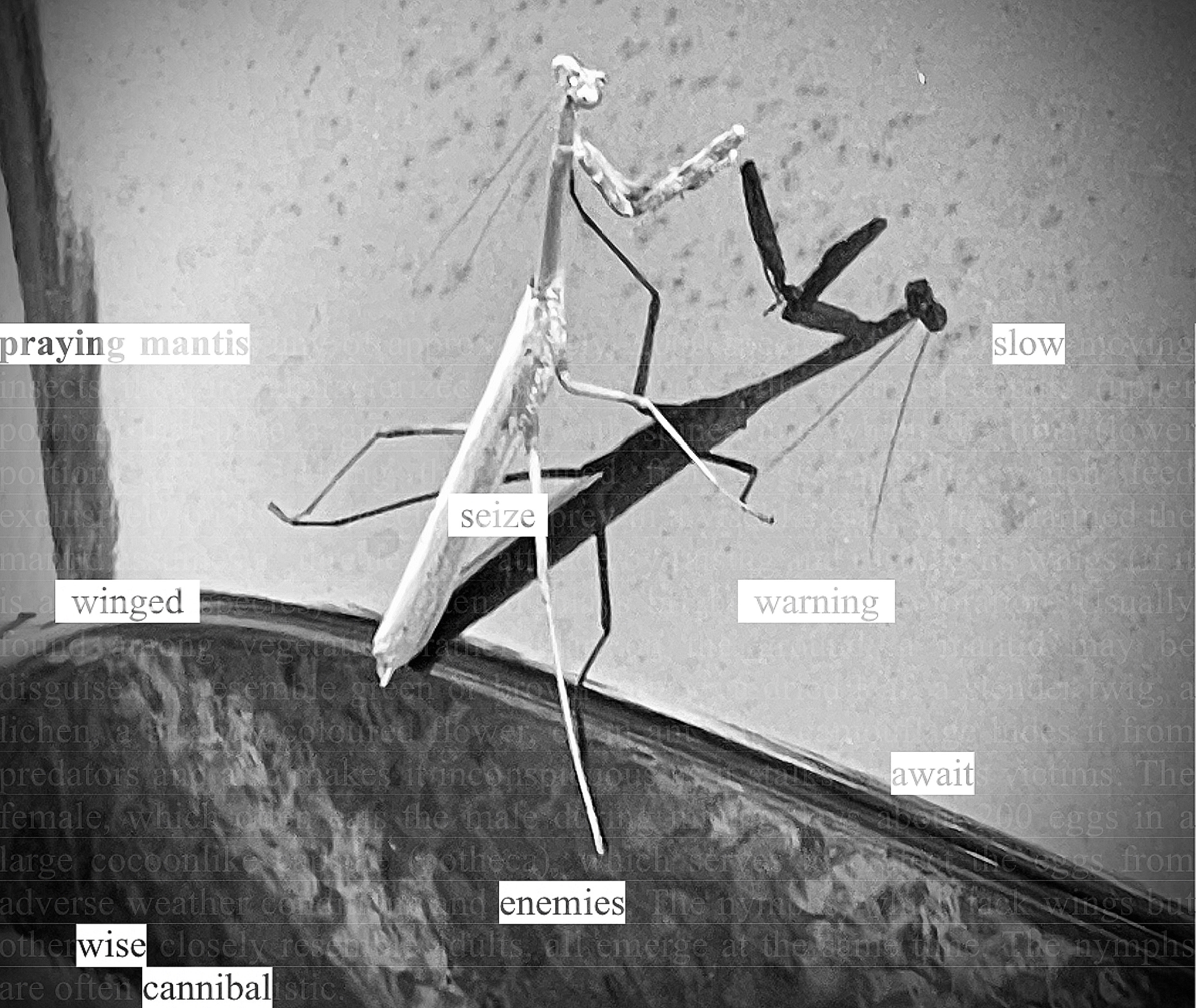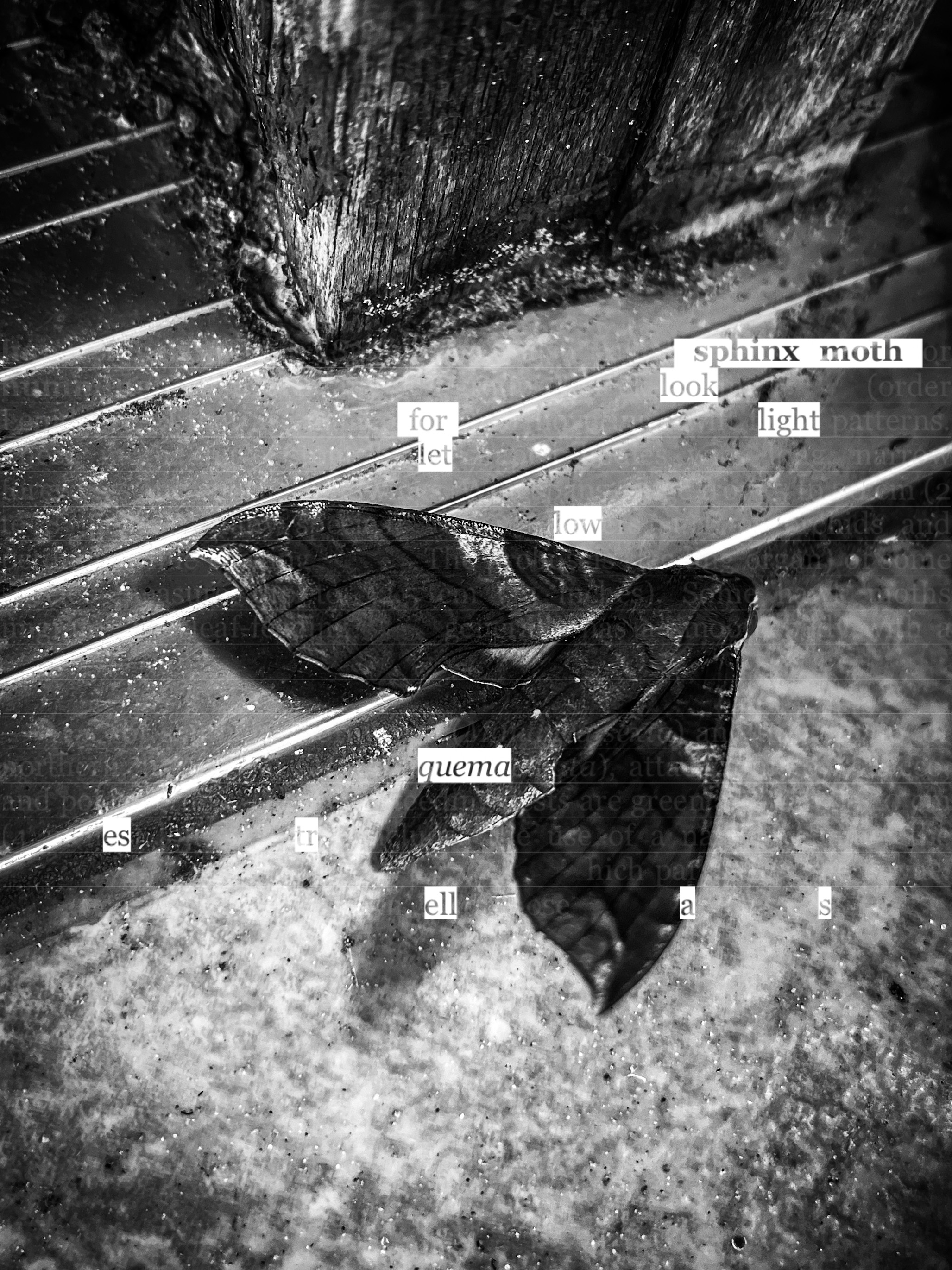 Melissa Nunez
3 Questions for Melissa
What was your process for creating this work?
I developed a casual interest in nature photography about two years ago that has slowly become a big part of my creative art. These pieces were initially intended as a photo collection, pictures I had taken of insects that caught my eye due to positioning or circumstance or even just the visual they created, but felt unfinished. I was drawn to the idea that things can be more than their definitions and then to the concept of erasure poetry. I thought it would be interesting to create phrases out of the encyclopedic definitions or descriptions of these creatures. I experimented with the method of isolating the chosen words or letters and their placements when layered with the image until I reached the desired visual. It was a very enlightening project.
What is the significance of the form you chose?
The visual erasure was a manner of broadening my horizons as an artist, but also speaks to our connection with the natural world. A single passage of text is grounds for seemingly endless possibilities for an erasure poet depending on the individual eye and mind. We all experience and interact with the world around us in unique ways.
What is the significance of this work to you?
These pieces marked my decision to delve deeper into visual art. I love the end result of this project and the way it reflects a different aspect of my creative perspective. I committed to challenging myself to attempt new forms and skills.
Melissa Nunez lives and creates in the caffeinated spaces between awake and dreaming. She makes her home in the Rio Grande Valley region of South Texas, where she enjoys observing, exploring, and photographing the local flora and fauna with her three home-schooled children. She is contributor for The Daily Drunk Mag and Yellow Arrow, and staff writer for Alebrijes Review. Twitter: @MelissaKNunez
Next (Investigating Investigative Creative Writing: A Panifesto) >
< Back (The Host)