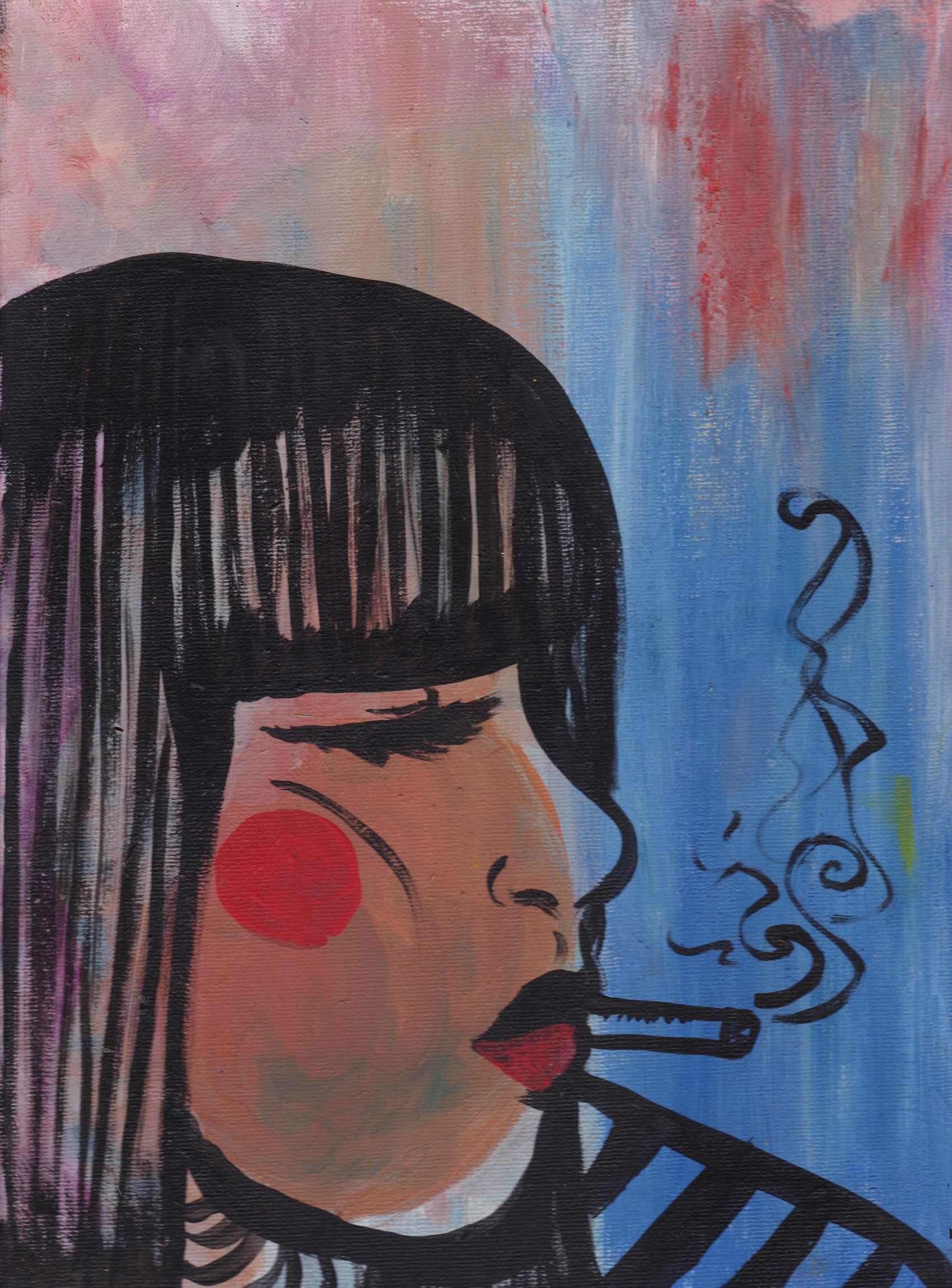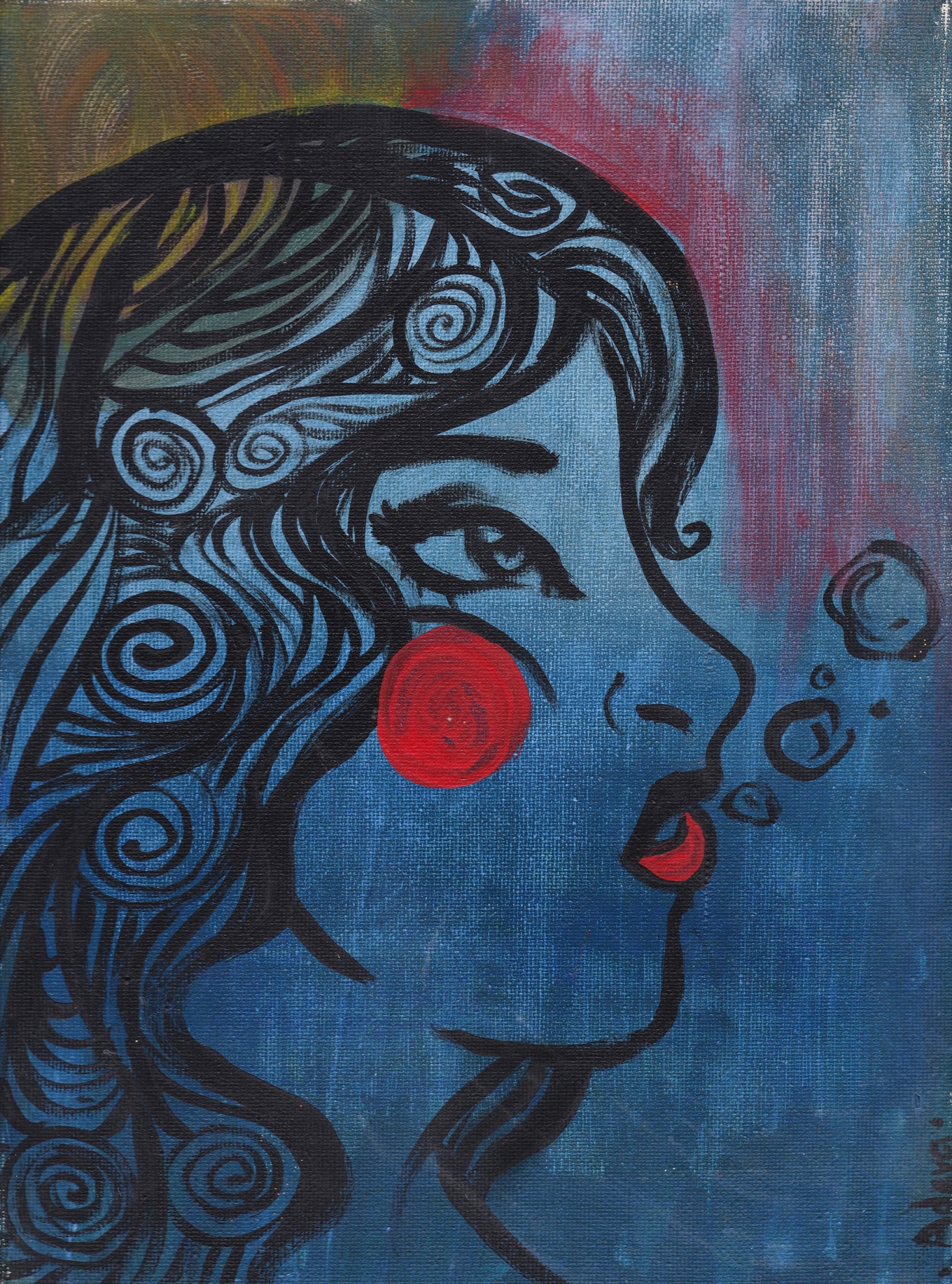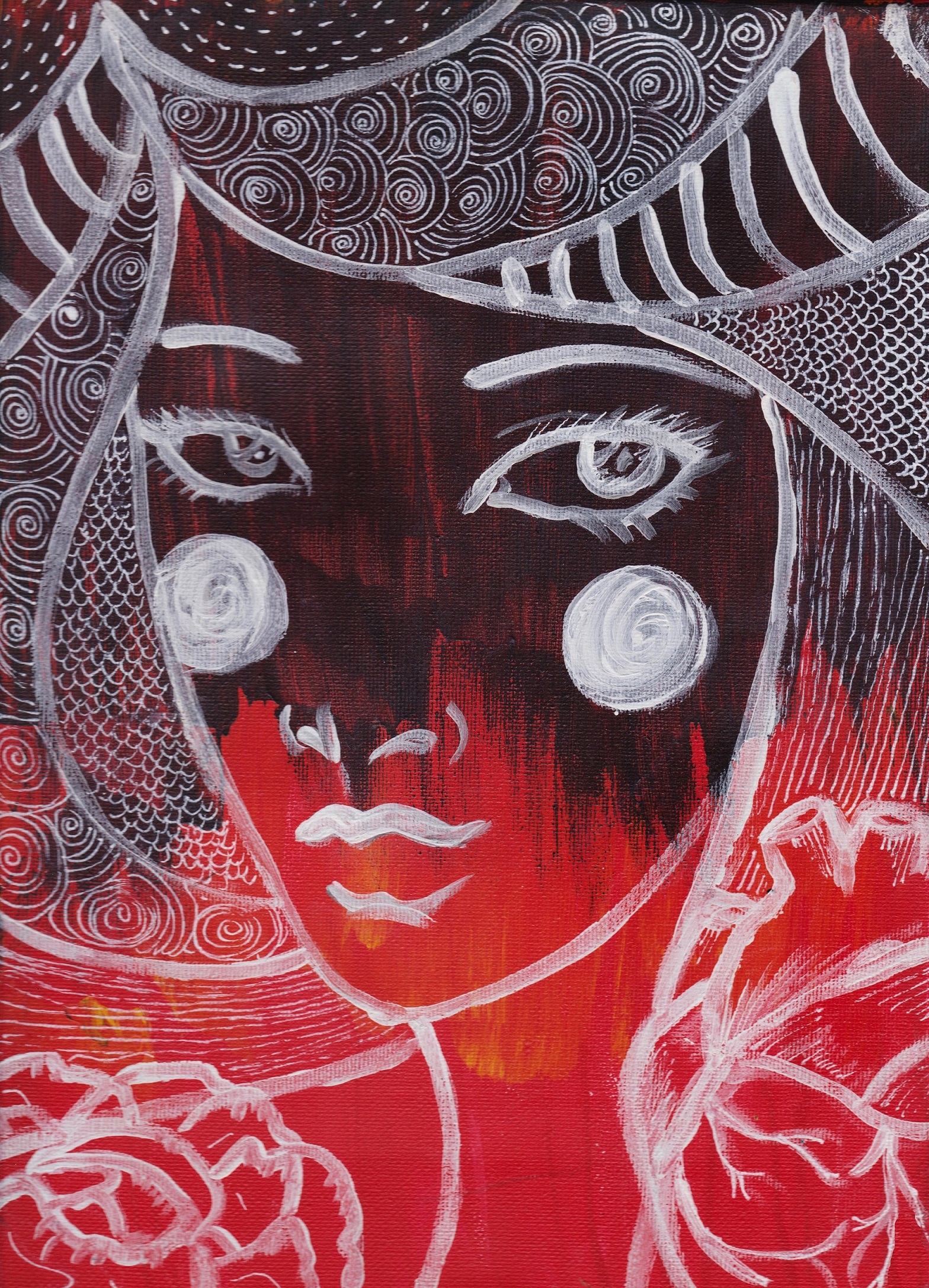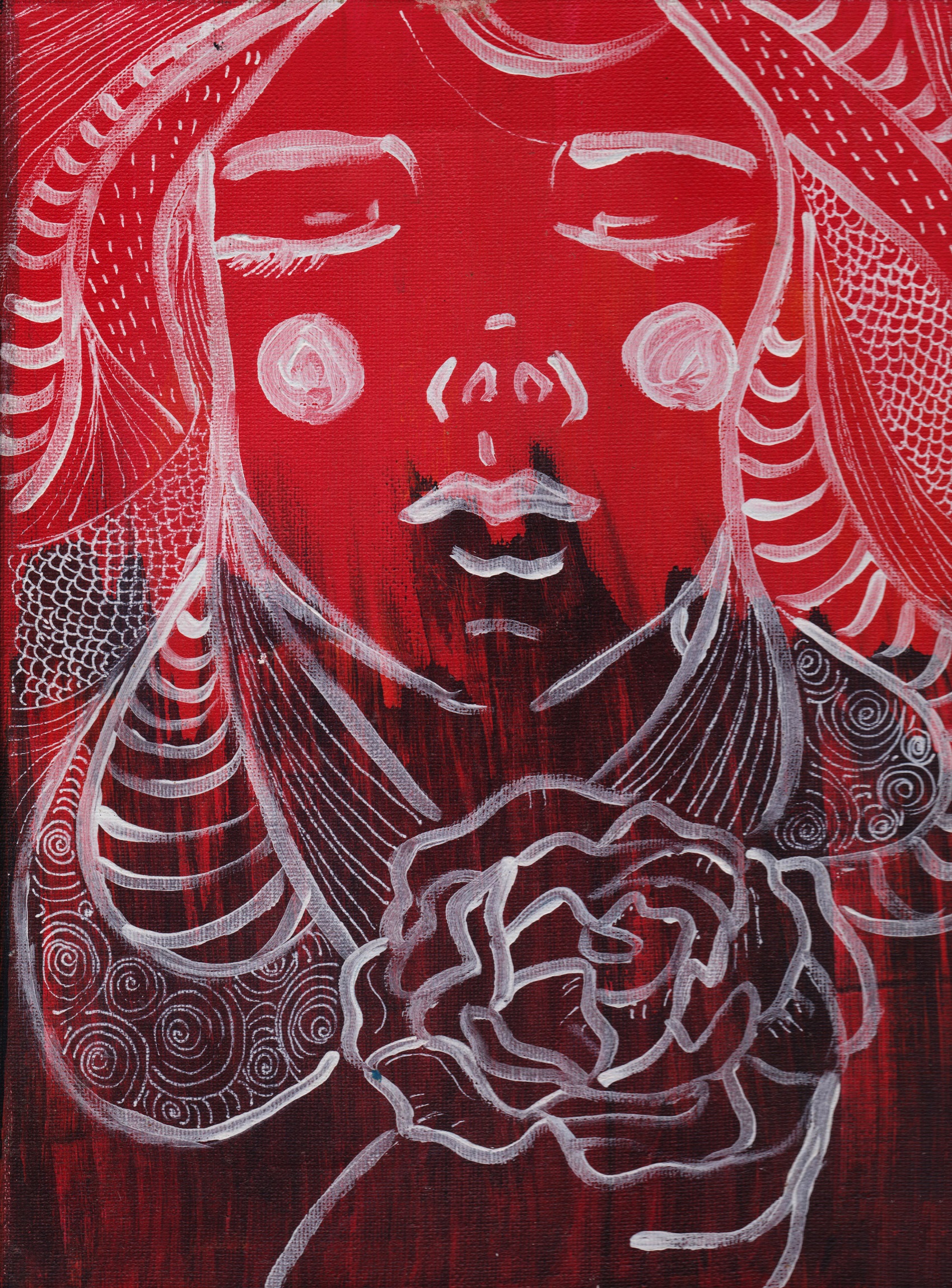 Adeva Esparrago-Kalidas
3 Questions for Adeva
What was your process for creating this work?
The work 'Ruminate' started with one panel. That single panel seemed lonely- in a sense, so I added three more. They all depict different women in different instances, with different expressions. What emotions the women show, however, depends on what the audience chooses to see and what they resonate with the most.
What is the significance of the medium you chose?
The original piece is acrylic on canvas. I still prefer to work with traditional media. For me, it feels calming, therapeutic even, to paint using these methods.
What is the significance of this work to you?
The work conveys a glimpse of what it's like to be a woman. I wanted to depict how women undergo ever-changing phases in their lives, how women have their own rights-of-passage. Interestingly, one panel from the work shows a woman smoking- which garnered different reactions when people viewed it here in the Philippines. Showing women in 'compromising situations' is still pretty taboo. In our society women are expected to be prim and proper. Simply put, to be 'feminine'. We are constantly redefining and recapturing what 'femininity' really is. Ironically, Filipinas descended from women-warriors, shamans, and heroines, yet here we are, still being policed by society which dictates what women can and cannot do, what women should and shouldn't be. This painting wants to challenge the widely-accepted notion of 'prim and proper femininity' and the stigma that comes with straying from it.
Adeva Jane Esparrago-Kalidas (b. 1992) was a founding member of the Nagkahiusang Magsusulat sa Cagayan de Oro (NAGMAC), a fellow at the 1st Cagayan de Oro Writers Workshop, the 2017 Kausaban Creative Writing Workshop, and the 2018 Kagis Creative Writing Workshop. She published the poetry chapbook Do Not Fall in Love with a Poet (2017) under Bulawan Books and writes poetry in English and Binisaya. Adeva completed her degrees in Bachelor of Secondary Education as well as in Master of Arts in Education from Xavier University - Ateneo de Cagayan where she also teaches full-time. She is currently completing her thesis to earn her Master in Culture and Arts Studies degree from Mindanao State University - Iligan Institute of Technology.
Next (4 Erasures: Wilderness as...) >
< Back (Busan Nighttime Feeling)