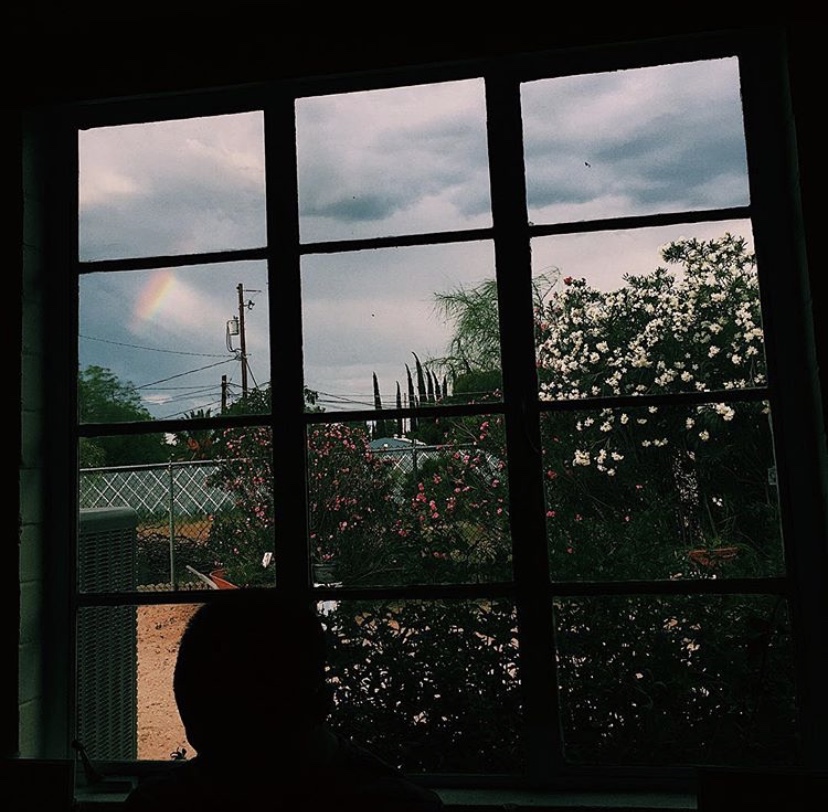 It was on the 9th of August the evening that my great-grandmother passed. It was the last week of monsoon season, the favorite season all Arizonans are familiar with. The weather podcast for the day was no chance of rain, but later on, when we knew she passed, it rained, and it rained hard.
My grandma's last breath was taken as the heavens were ready to pour out for her. Her time came as the rain hit the roof and hissed as it hit the window. It was raining sideways, straight down, and shot straight back up as my hands were buried in my face. The skies even performed a final goodbye when purple finally shown, the rarest color to see in a rainbow.
As we waited for the funeral services to come and take her away, the house was silent, then loud and then silent, just as the rain was, coming and going. The house had lungs, breathing in life, and exhaling death. I just watched as the raindrops on the window raced down, sliding side-by-side on their way to the window seal.