Imposter (Photography Series)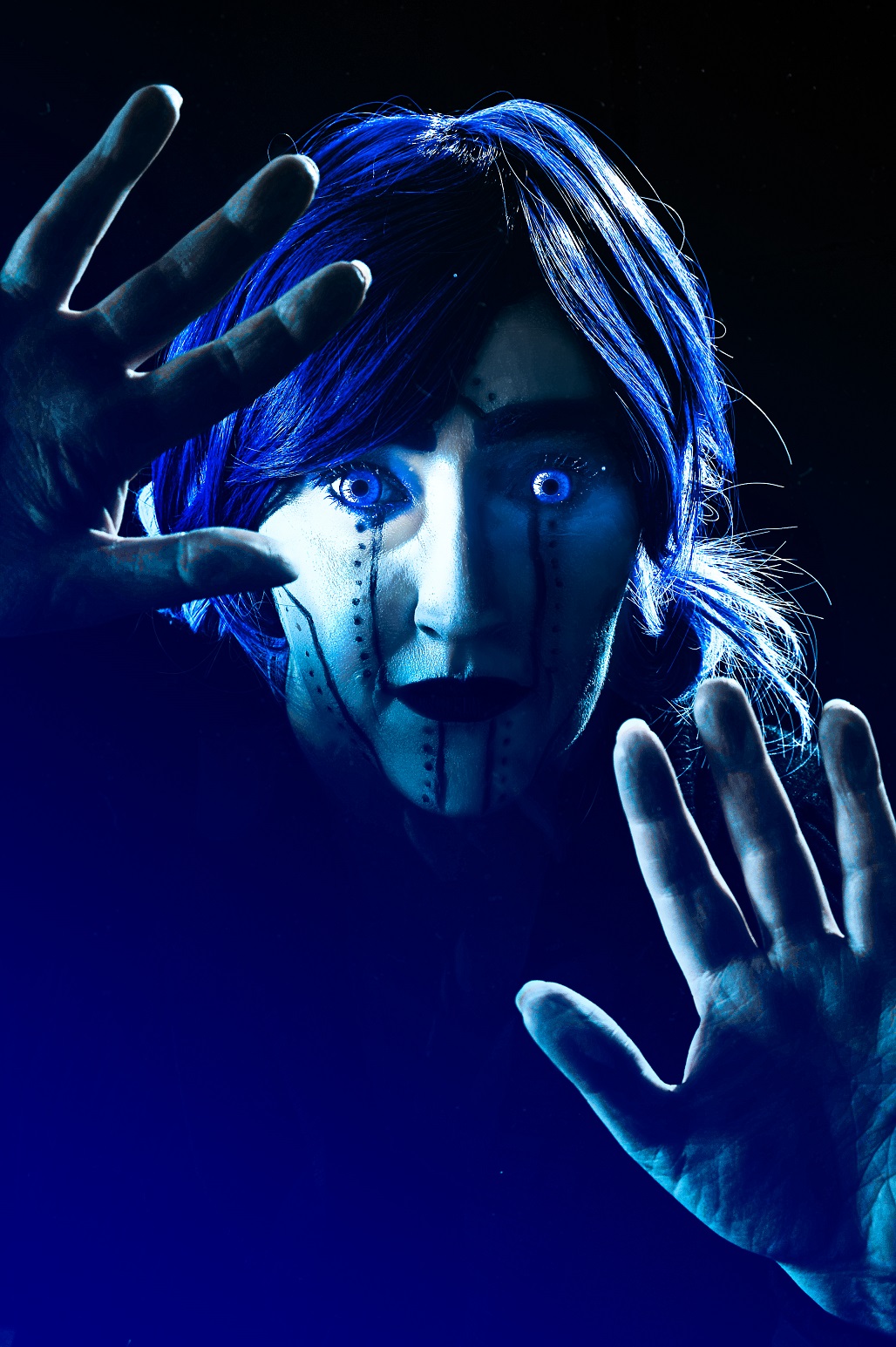 Featuring Beth Pacheco @bizlachiz
Brenna Wuillamey
What is the significance of this work to you?
Most pieces that I share are significant to me for two possible reasons:
I properly expressed a feeling, thought, character and/or story, or
I learned or improved upon a technical skill. 
Some pieces qualify as both. Also, I mostly work with friends and family. The subjects in "Maniac" and "Where Your Eyes Don't Go" are my children, and the subjects in "Imposter" and "We Wear Masks" are close friends.
What is the significance of the medium you chose for this work?
Photography has been my medium of choice in an attempt to exhaust my knowledge of the art form both technically and intuitively.
What was your process for creating this work?
I create contrast, both visually and conceptually. I use props, costumes, makeup, sets, lighting and compositing to bend the reality of the images I capture and create a story with an otherworldly feel.
"Imposter" and "Maniac" heavily rely upon make-up and compositing to make the subjects less than human. "We Wear Masks" focuses on studio lighting and compositing to bring props to life. "Where Your Eyes Don't Go" uses non-traditional lighting sources in an outdoor setting to create an ominous feel.
Brenna Wuillamey works full time for law enforcement as a part of her local crime scene unit and volunteers as a photographer and artist for local art collective, Project Oh!. This has included participation in event photography, workshops, art shows and magazine publication. She uses artistic expression to balance out the brutal reality of major crime. Her focus is visual storytelling with the common themes of Dark, Colorful, Reflective. Her work is shared on social media under the name Rebelleon Photo.
Next (Where Your Eyes Don't Go (Photography Series)) >
< Back (Maniac (Photography Series))