"if you are," "was silence," and "when you knock"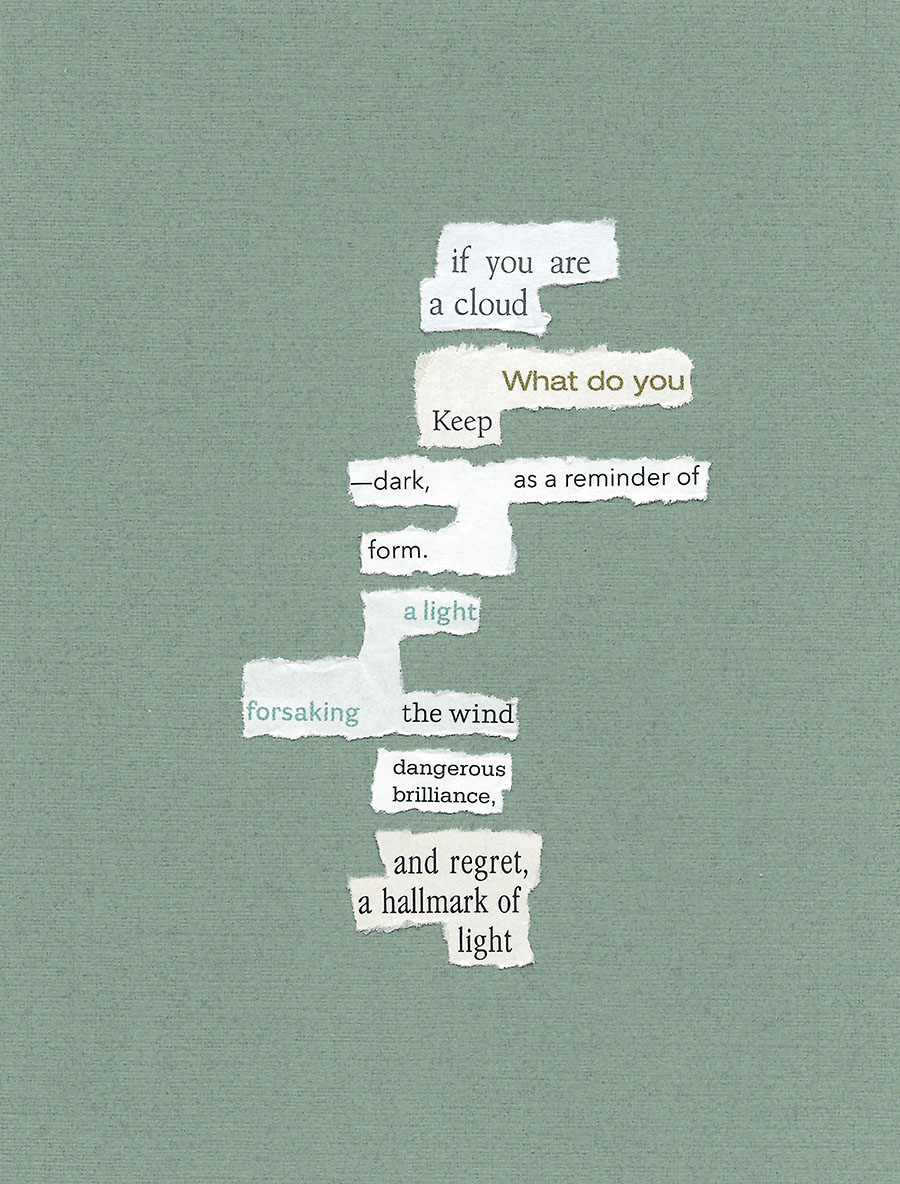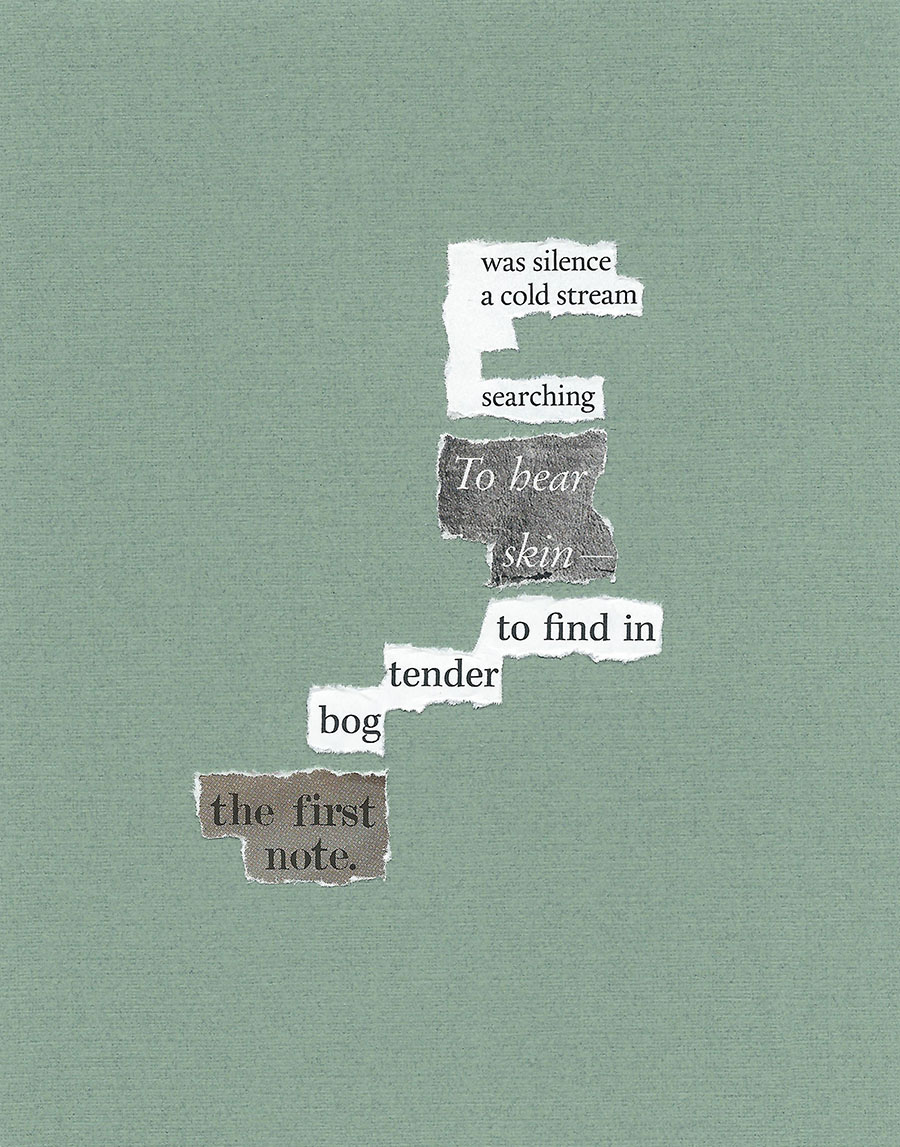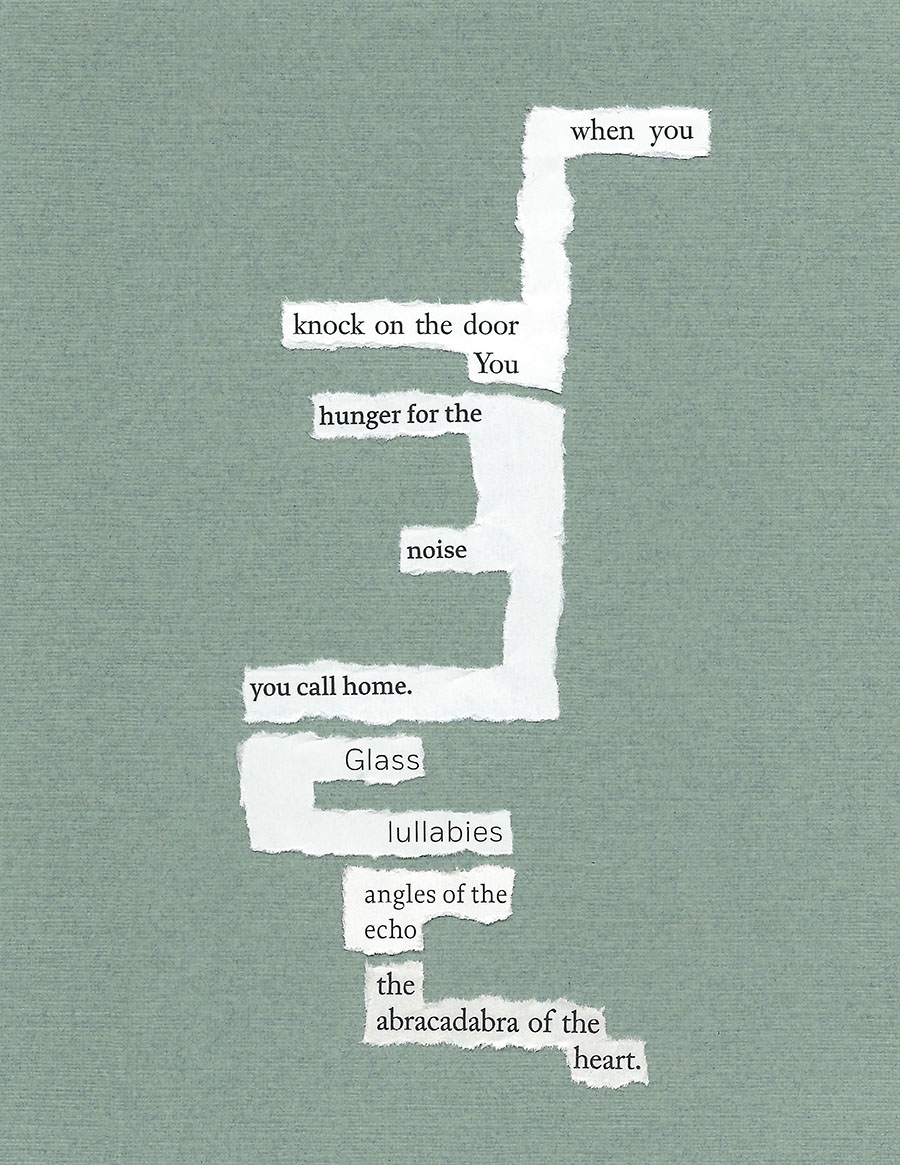 J.I. Kleinberg
3 Questions for J.I. Kleinberg
What was your process for creating this work?
These visual poems are from an ongoing series of collages (2300+) built from phrases created intentionally through the accident of magazine page design. Each contiguous fragment of text (roughly the equivalent of a poetic line) is entirely removed from its original sense and syntax. The text is not altered (except for the occasional deletion of prefixes, suffixes, or punctuation) and includes no attributable phrases. The lines of each collage are, in most cases, sourced from different magazines. I spend a lot of time looking for words, but a poem rarely happens all at once or in the order of its final form.
What is the significance of the form/genre you chose for this work?
These pieces are visually simple, but the interplay of the visual and the verbal is essential. In addition to having meaning, the words are objects. The placement of torn fragments down the page is an aesthetic decision, but it also shows you how to read the words, much as line breaks operate in a poem.
What is the significance of this work to you?
The accidental is central to found poetry and the surprise of finding these decontextualized words and remixing them continues to engage my interest.
J.I. Kleinberg's poems have been published in print and online journals worldwide. An artist, poet, freelance writer, and three-time Pushcart and Best of the Net nominee, she lives in Bellingham, Washington, USA, and on Instagram @jikleinberg.
Next (Two Crows) >
< Back ("Cloud," "fish," "There Here Triptych" and "Knot Myth")