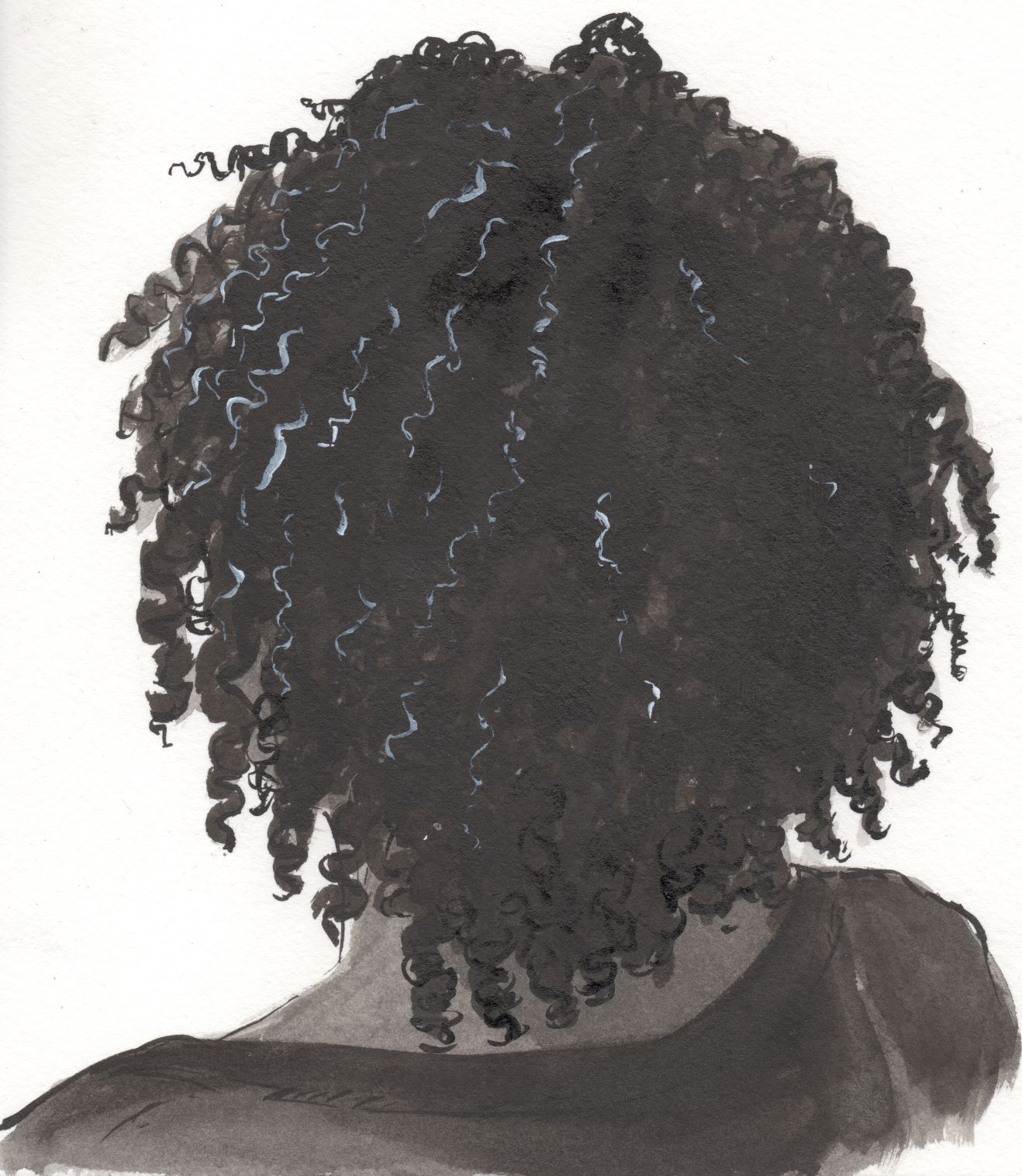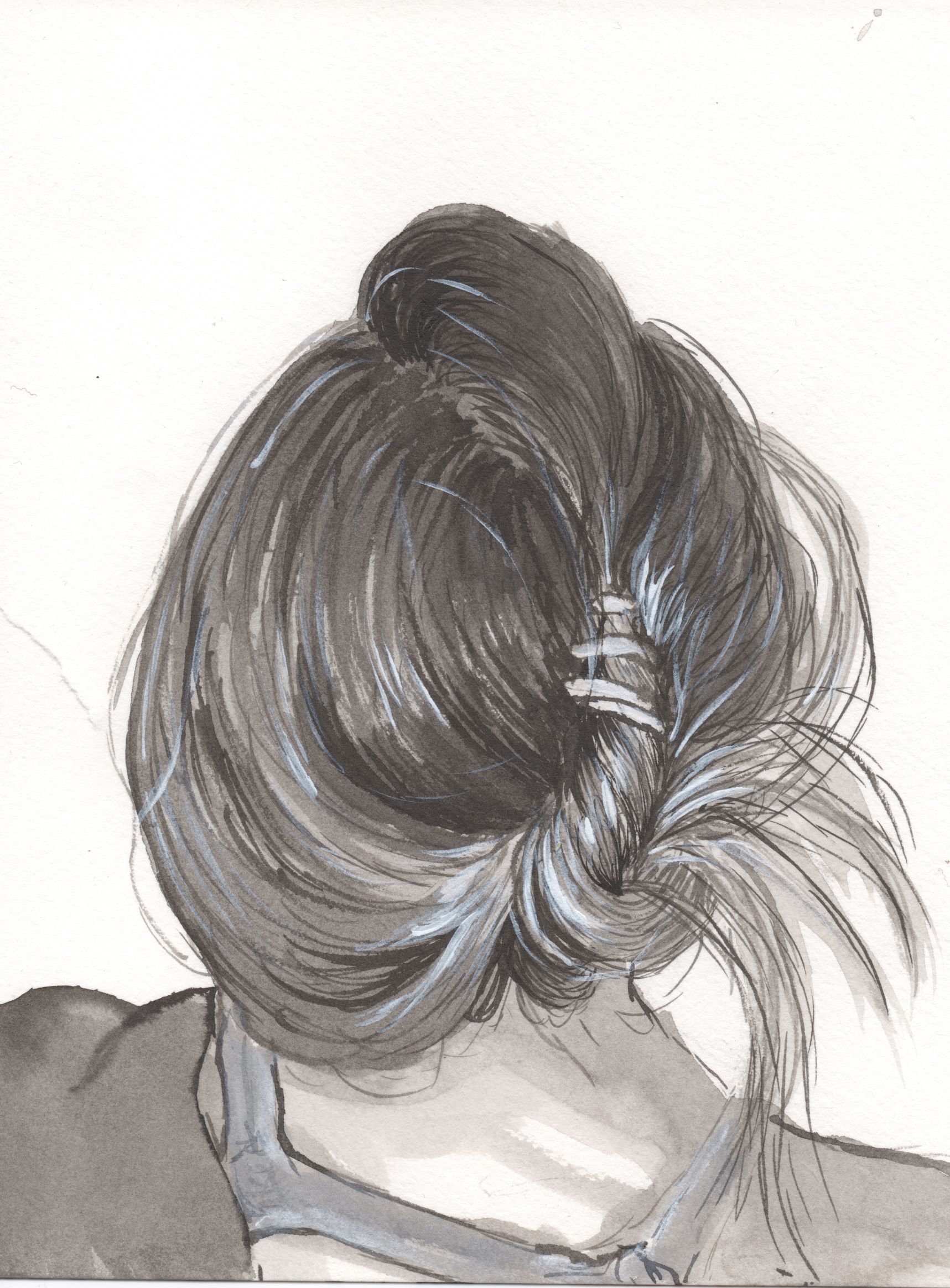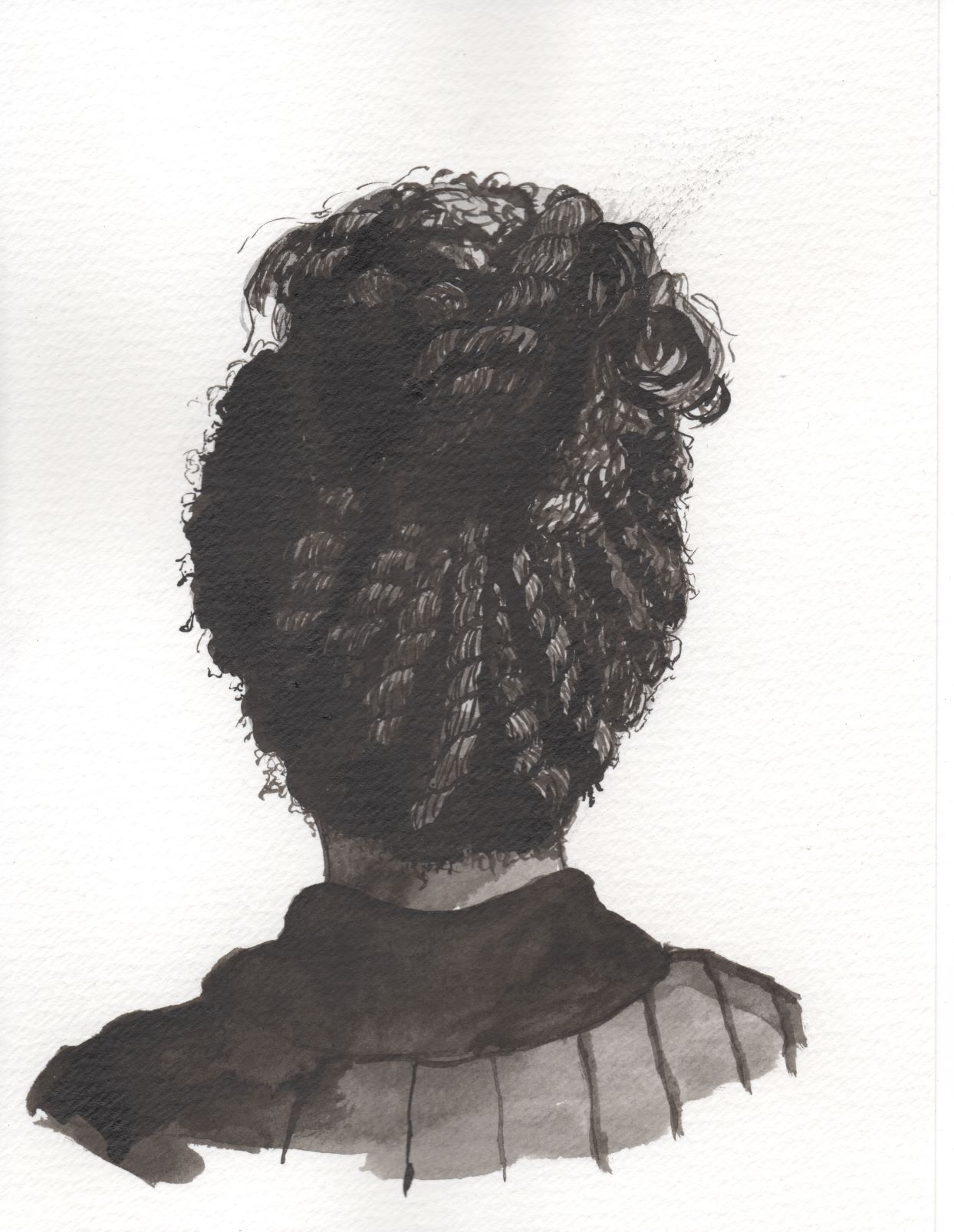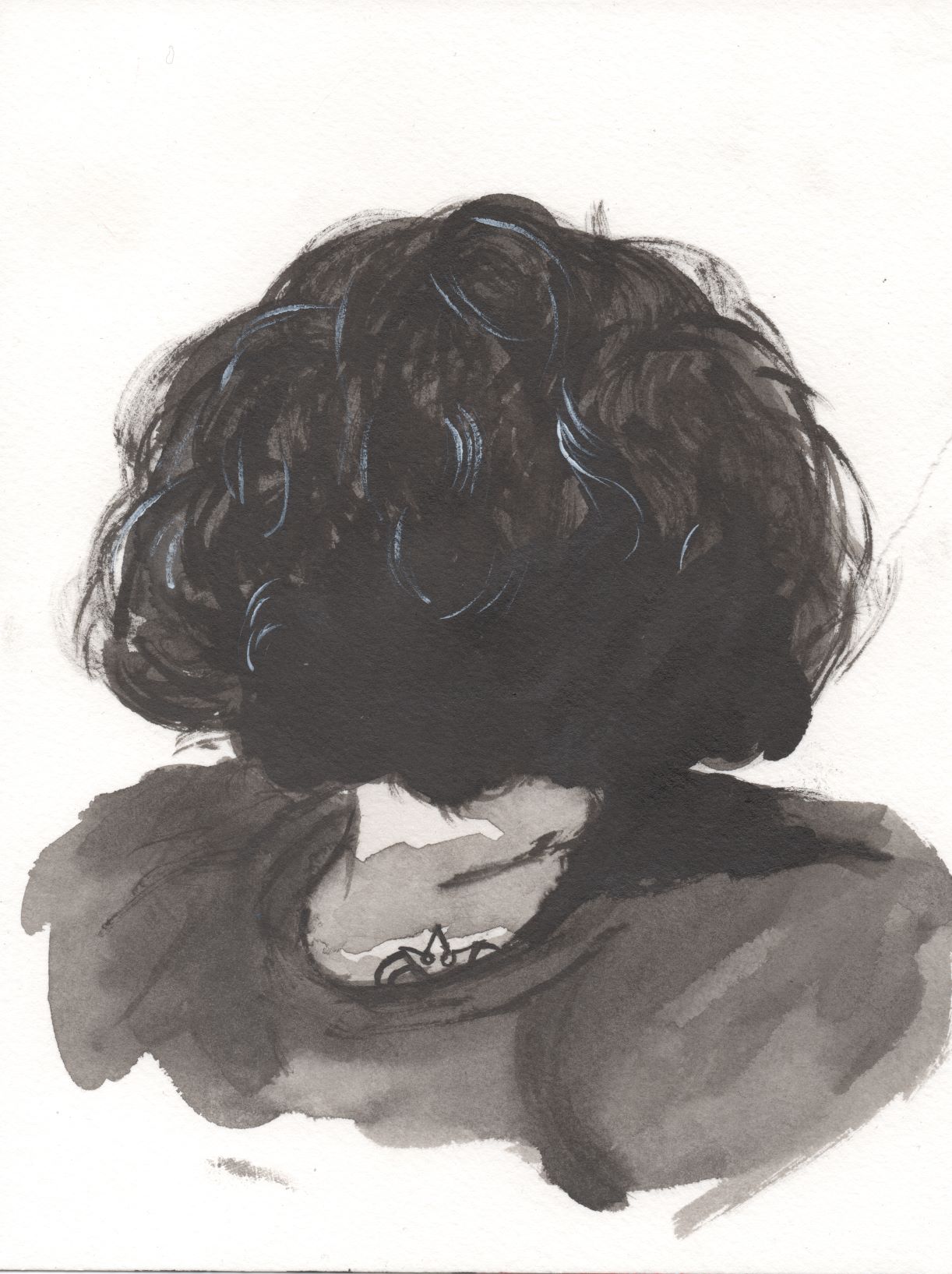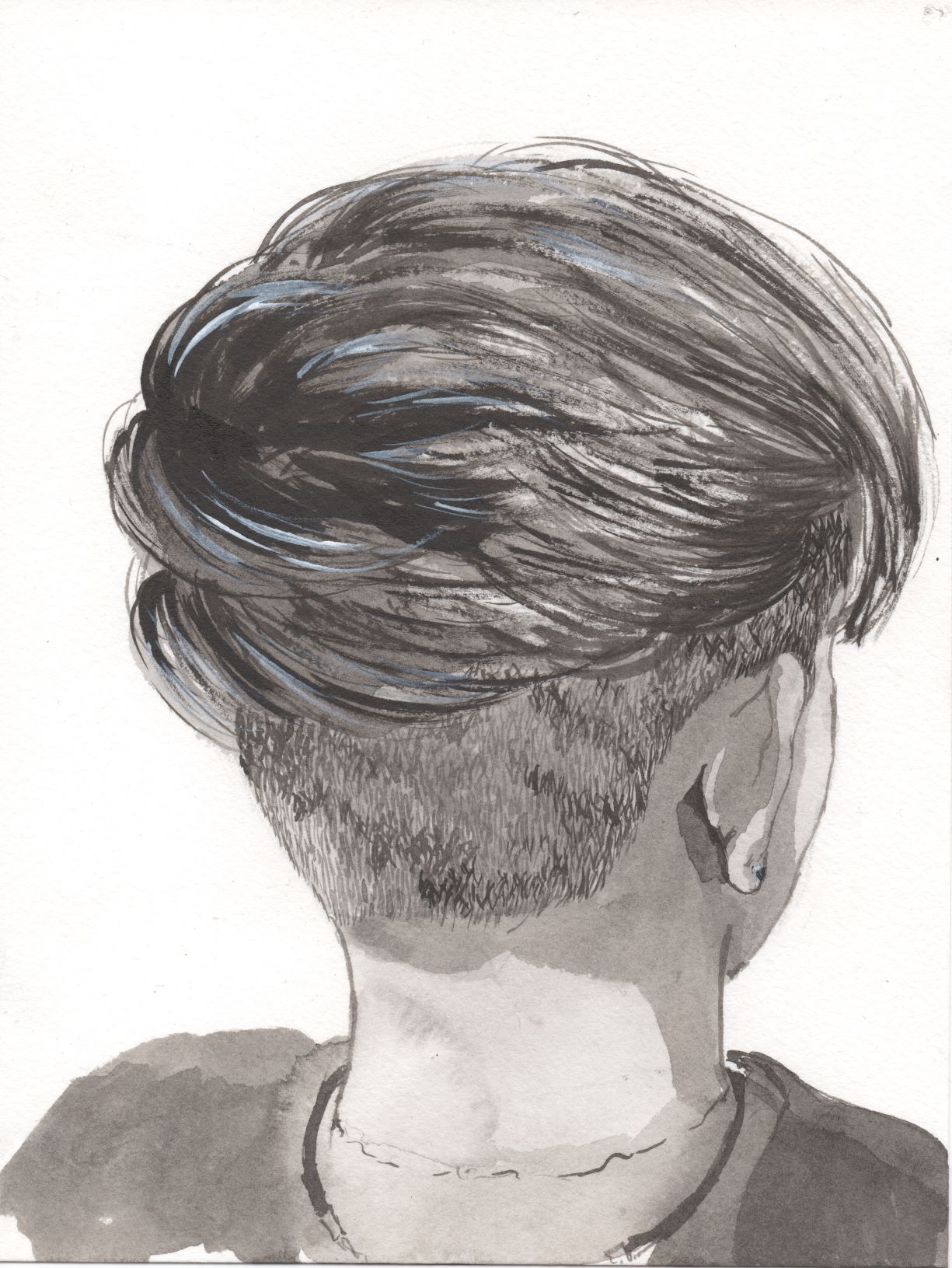 Red Sagalow
What is the significance of this work to you?
I began this series of works in 2019 in response to the ideas around women and how they navigate the world around them. I wanted to find a way to show women without revealing who they were. That led me to think about making portraits of women from behind. I think it's hard to look at a person and not be able to look them in the eyes. This also showed me that a lot of women's personalities shine through from their hair and how they choose to wear and style it. The series ended up being about 30 women's portraits.
What is the significance of the medium you chose for this work?
I have always loved to draw, and ink is my favorite medium. Something about removing the color and stripping it down to tone and values really speaks to me. I use acrylic or gouache to add back some white highlights where it is needed. I find the contrast of black and white plays with the viewer's mind differently. Sometimes black and white feels less real. Sometimes it's easier to take in the information when it is stripped down. I enjoy using ink and paper for these reasons.
What was your process for creating this work?
To create this series, I started out by asking four friends if they would be willing to take a picture of the back of their head to go along with an audio piece they recorded for me. From there, after creating the portraits of those four, I wanted to create more. I put a call out through my social media and had about twenty six more women send me their photos. From there I set out to create the portraits of them all in ink on paper.
Red Sagalow is a New York based artist and a graduate from The City College of New York with an MFA in Studio Arts. She has shown in Los Angeles, Phoenix, and New York. Her largest solo show to date was in 2018 at Soka University of America gallery in the Los Angeles area. This year marked a new departure into sculptural work on top of her drawing and printmaking, with the show, Sit With Me. Most recently her work was featured in International Print Center New York gallery's show, Homebody: New Prints 2020/Winter and the Black and White show at Brooklyn Waterfront Artist Coalition gallery in the fall of 2020. She's received awards for her art from the Graduate Symposium at City College in 2019 and 2020 as well as an artist grant from Chashama in New York. 
Next (Window Pane) >
< Back (I am more than my hair)