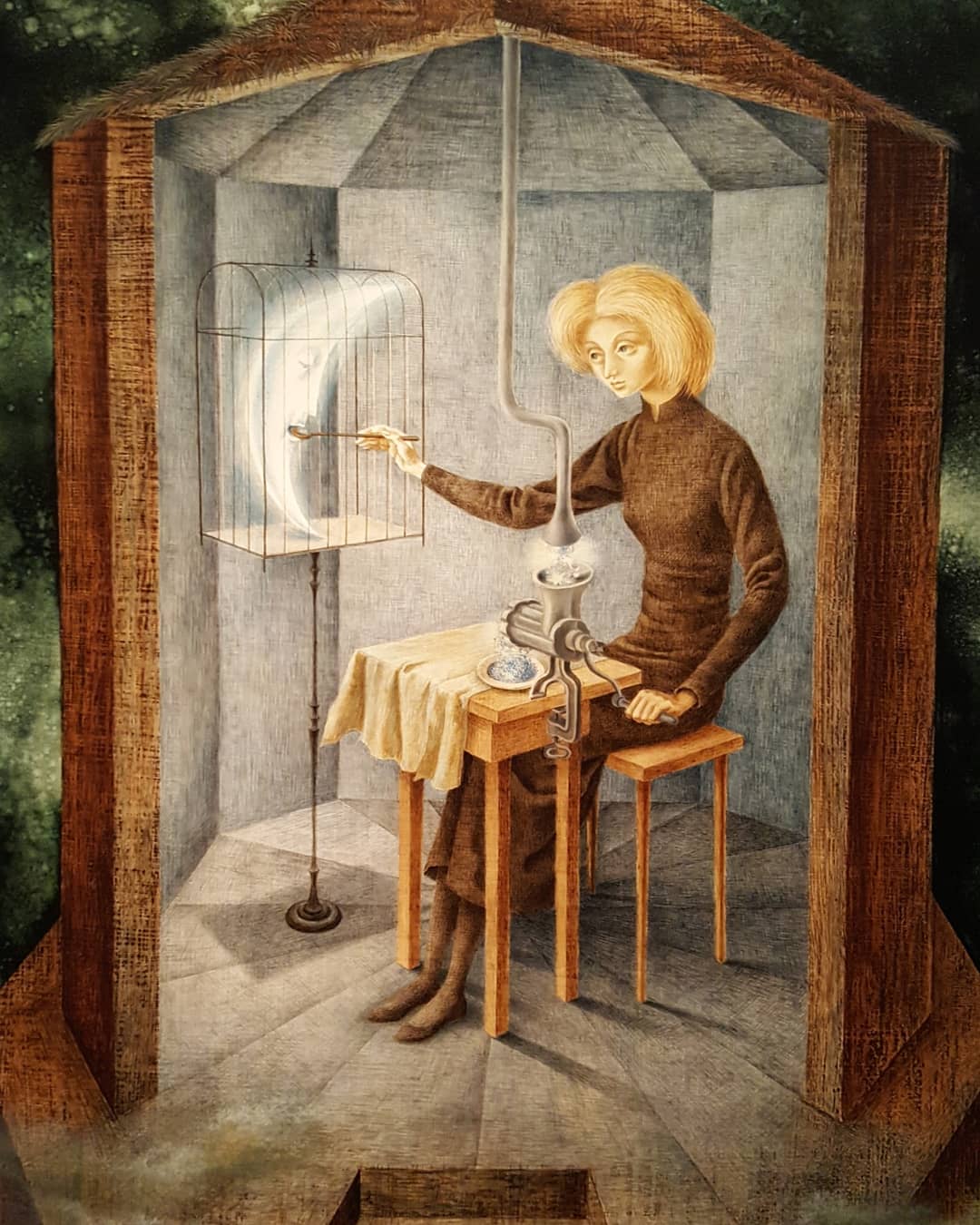 after Remedios Varo, Papilla Estelar
No matter how many marbled or rustic steps I climb, 
no matter how many secret skyline thresholds I cross, 
there is always another greedy-mouth sparkle boy

who demands my alchemy—a mash pleasing to the tongue
and sweet to the belly. And so I grind for you, 
a housebreaker of starlight, fitting to the slip of my spoon  
while my brown frock wrinkles and fades. 

Call me auntie, matron of industry and unspent fruit, 
for the way I siphon this celestial pablum—my drabness 
loves your waxing glow. When first I caged you,

in phases dark with discovery and full of reckoning, 
my seeds rooted with outstretched hands 
begging for their due. Despite this heavenly scene

there's no magic here—
only sore arms, snagged pantyhose and atrophied thighs. 
You with your ever-increasing need 

and me, snared and crumpled like a dying wren. 
We are caught
eclipsed and eclipsing

forever turning 
for a morsel of slivered light.