Tree Navigates Her Distance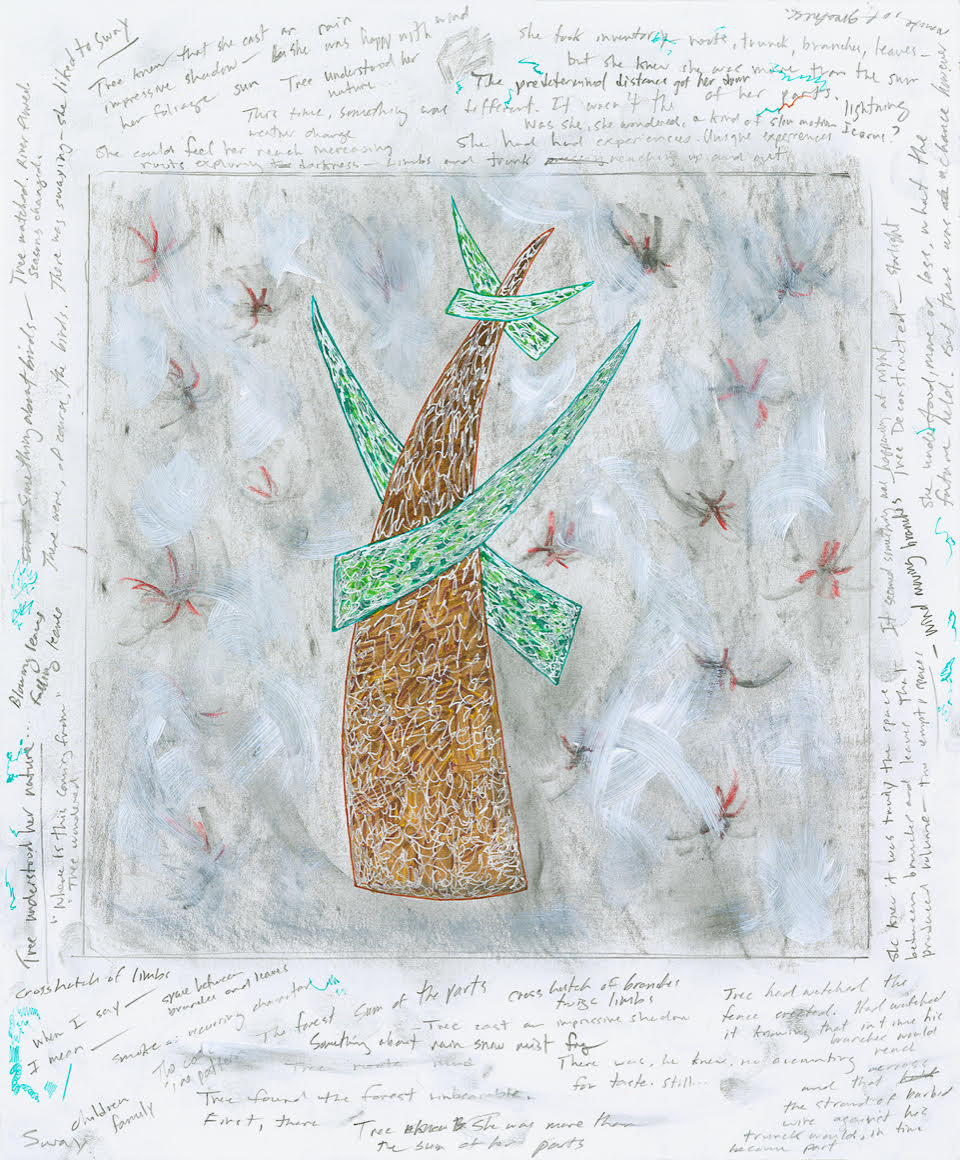 Tree knows her nature. She finds the forest unbearable. She doesn't dislike her tree-ness. She casts an impressive shadow. She's happy with her foliage. But immobility gets her down. She knows she isn't static. Her slick roots have been pushing across acres for centuries, and she stretches steadily skyward year after year. Perhaps, she thinks, it's the oversimplification of my archetype. What really troubles Tree is her fixed position. She is where she is and, barring lightning strike or chainsaw, that's that. Only with Night does Tree feel herself, when space between trees becomes trees, when everywhere and nowhere overlap.
Thicket Resents His Lot, Until He Doesn't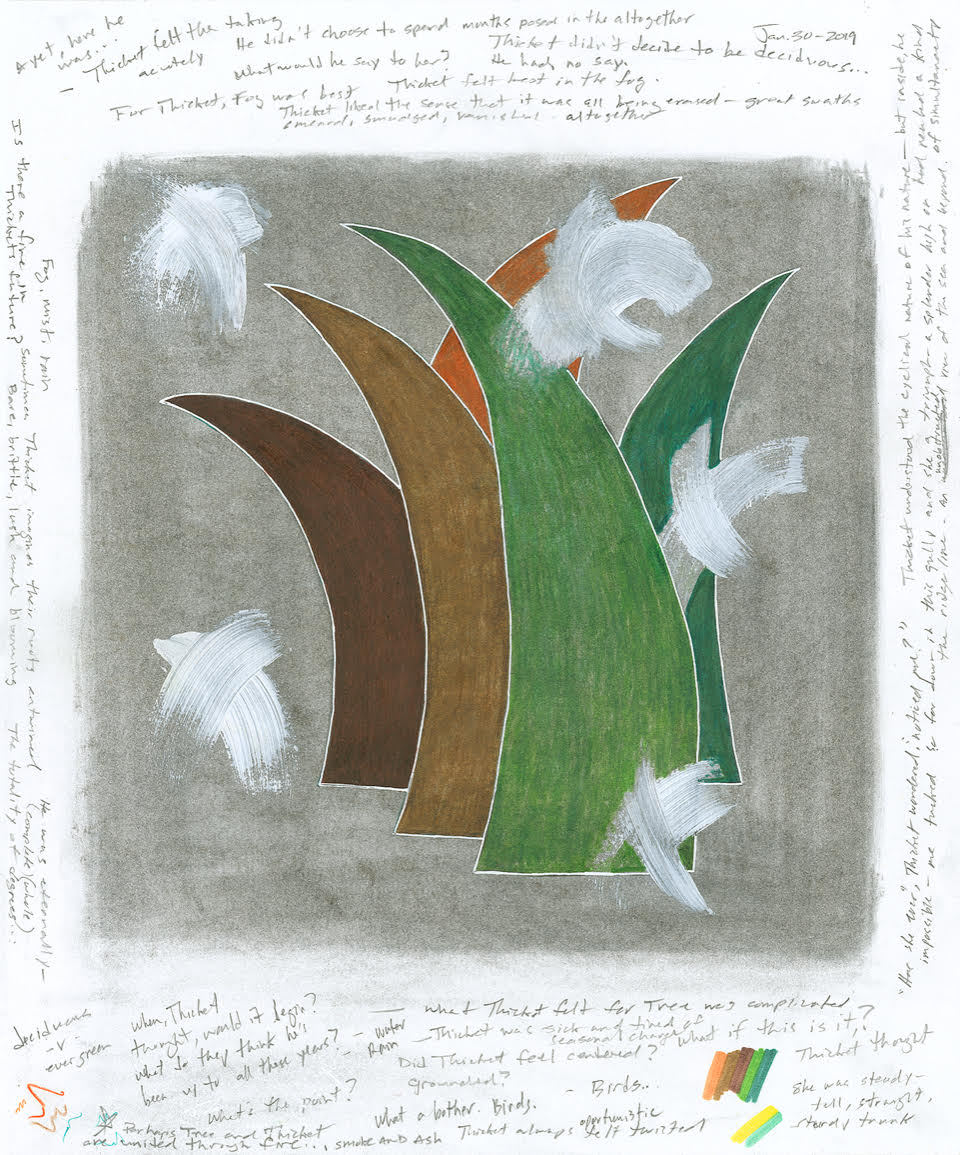 Thicket is sick of seasonal change—tired of the process: greening, blooming, browning, loss. He's also had it with birds. A fat robin hops and scratches at the forest floor. Self-centered, Thicket thinks. (To be fair, everyone is.) When danger stalks, night falls, thunder rolls, they huddle within me. They puff, flit, and sing. Then, red weather passes and they fly. Just once, it'd be lovely if the little fuckers dropped by out of courtesy. Thicket doesn't have a celestial view. But he knows clouds are gathering. He senses the barometric drop. Rain falls. Rivulets run. Suddenly, Thicket is full.
Thicket Can't Sleep with a Full Moon and Full Heart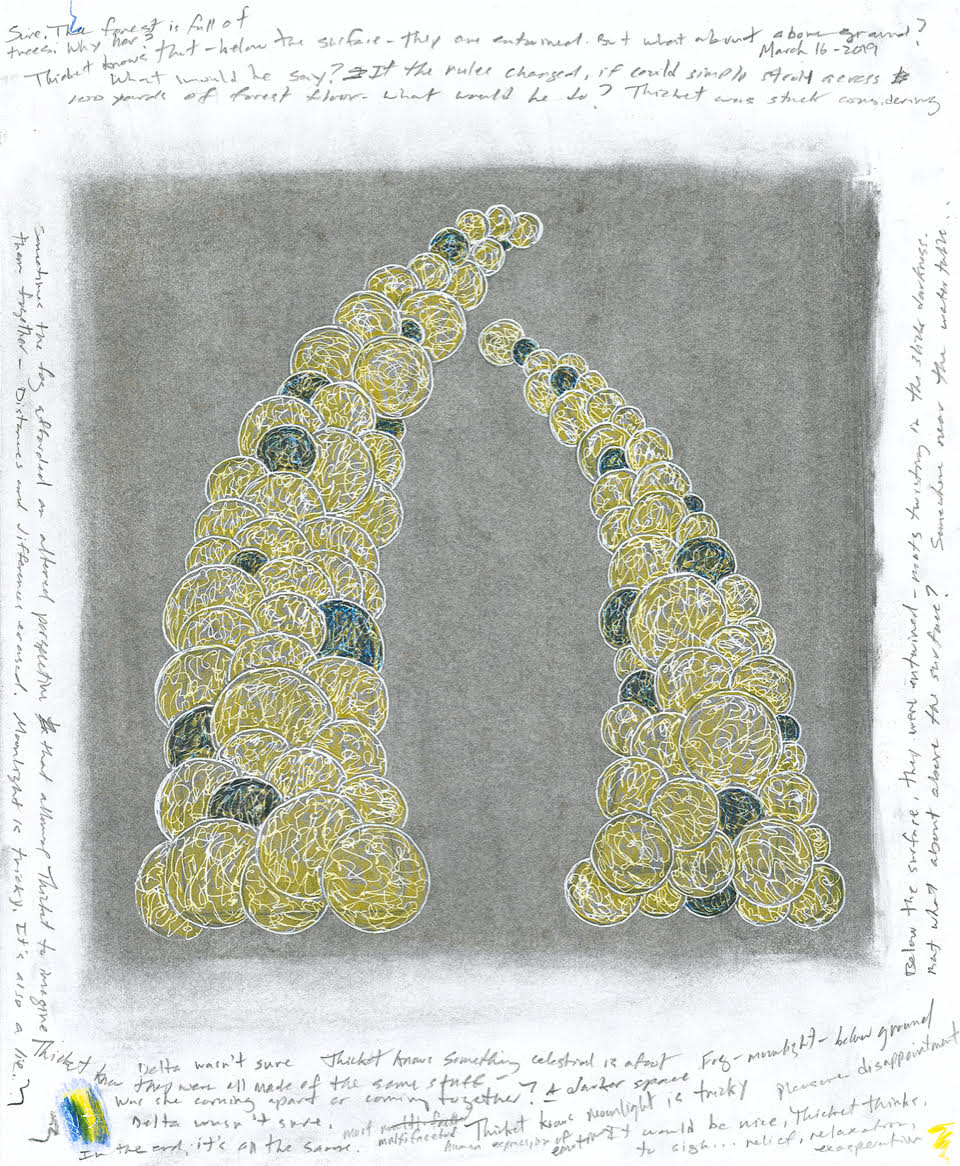 Thicket's watching Tree again, her branches an arabesque of shadow and light. Moonlight's tricky. It's a lie. (Just sunlight with a different reputation.) But he knows his feelings for Tree are true. If by some cosmic failure, the laws of nature were repealed and he was able to stroll the forest floor and plant himself at her trunk, what would he say? I love you, Tree? Feels flat. Used up. Easy. Perhaps she already knows that below the surface their roots are entwined, twisting in the wet darkness somewhere near the water table. Perhaps she already knows they're one. Enough?
Delta Deals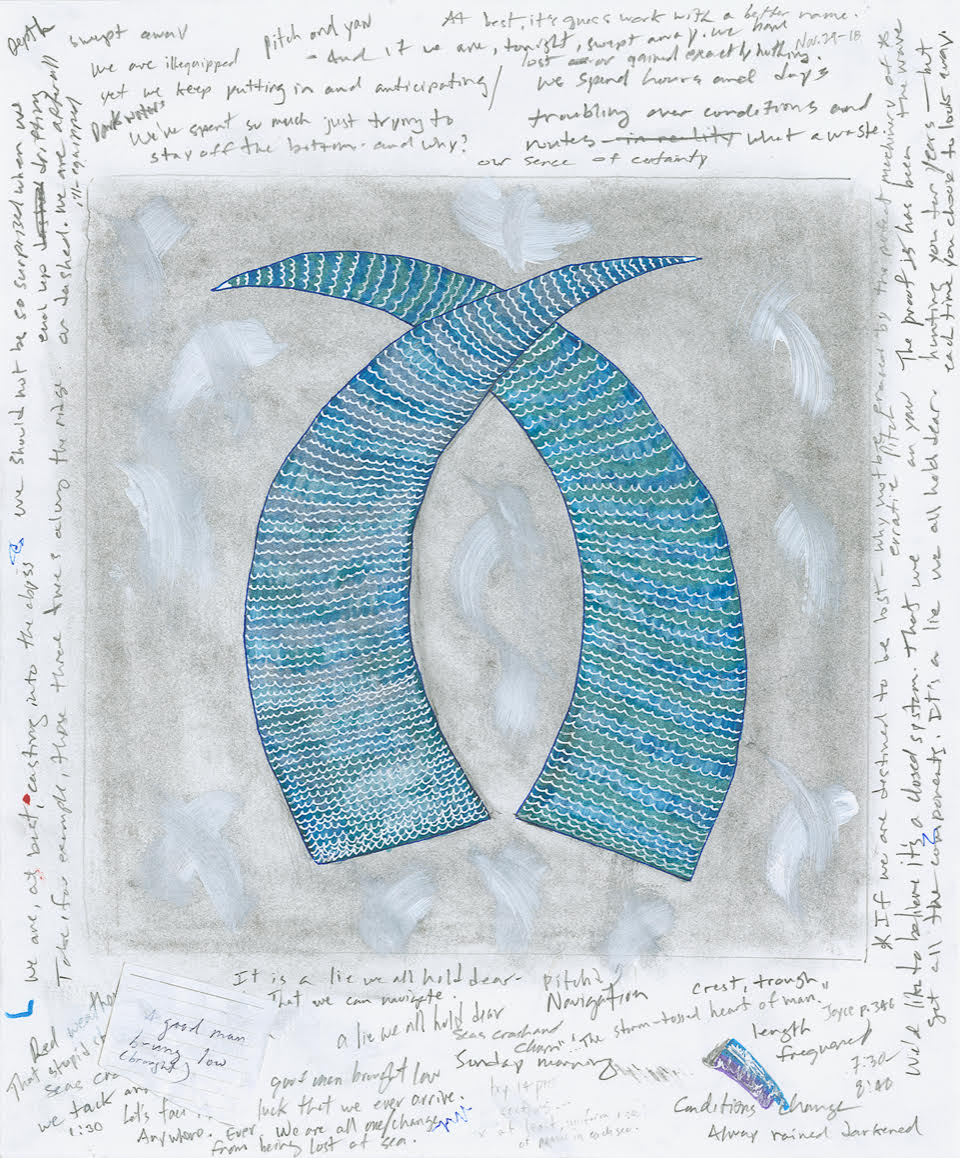 It was Sunday morning when Delta decided to dump the clocks. Fuck that feeble tick tick tick. It's a construct. Nope. Not this girl. Give me tides. Give me celestial. On her afternoon walk, she watched the sea. Delta felt an affinity—a churning, crashing, sorority of two. She considered Jimmy: A good man brought low by the lie. She regarded him as one might a favorite shirt that fades and becomes something worn only for yard work. That night, Delta dreamt her body in waves: lifted and dropped, crest to trough, held under then rising out to open water.