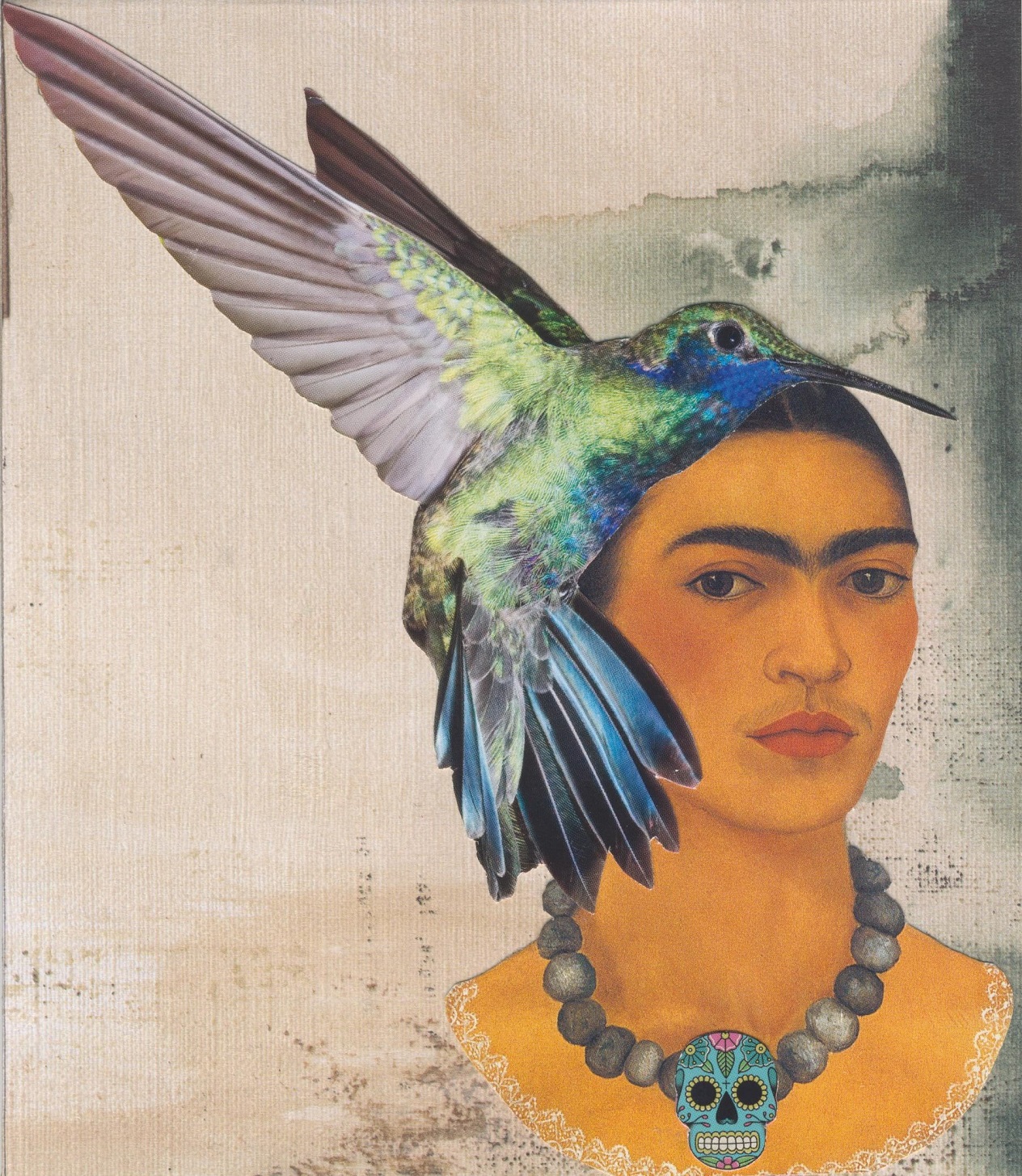 Frida and the Hummingbird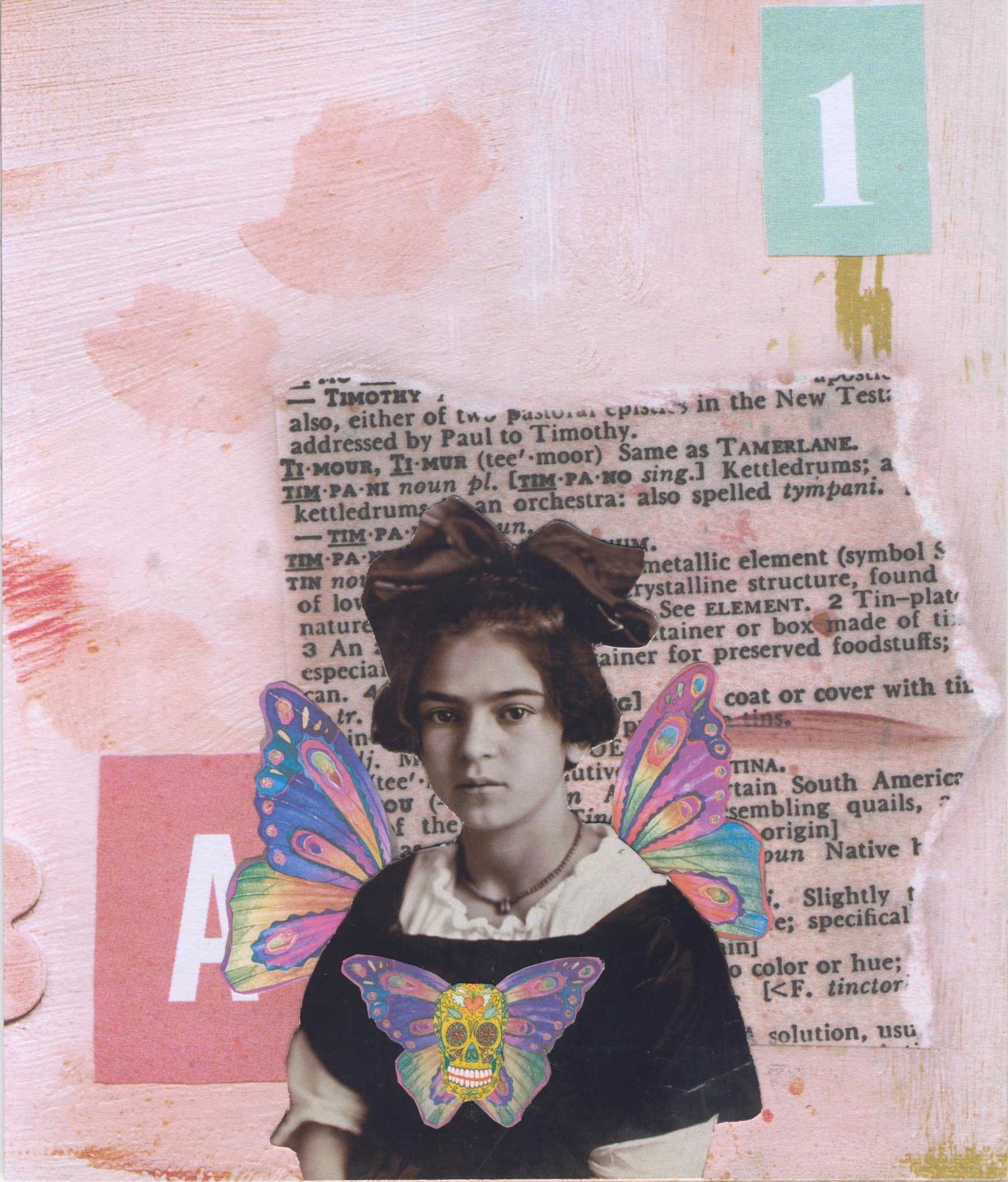 Little Frida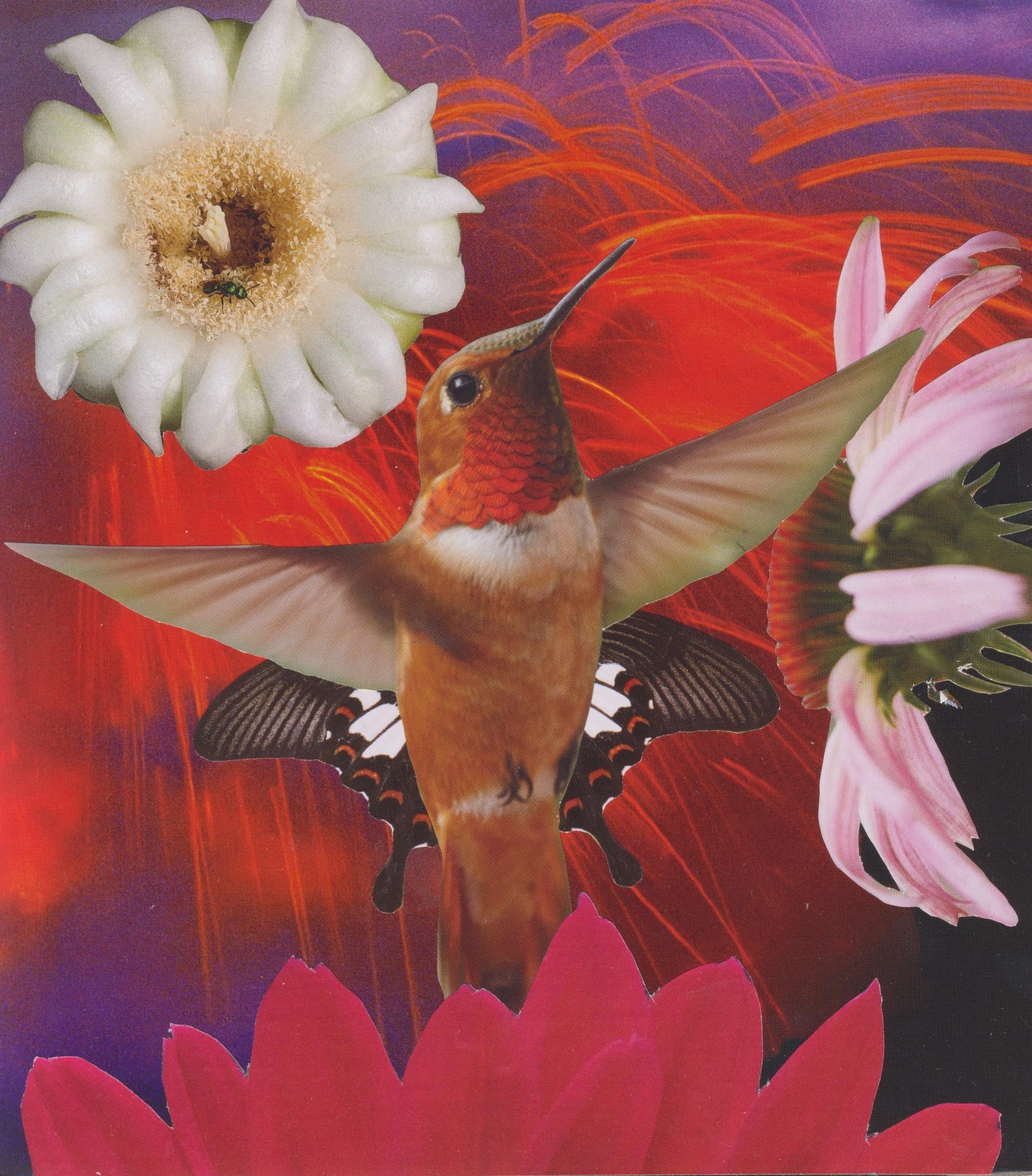 Untitled 2020
mary hope|whitehead|lee
What is the significance of this work to you? What is the significance of the medium you chose for this work? What was your process for creating this work?
Creating collage is a mystical adventure. There's something about handling paper and tools and adhesives that suspends time and transports me elsewhere, that frees up my spirit|my mind|my body, that allows me to make whatever my mind's eye sees concrete & tangible. There's also a kind of alchemy. An initial inspiration may change direction or content or even intention on the way to completion. I welcome this unpredictability. It's invigorating and deeply satisfying.
mary hope|whitehead|lee lives in Phoenix, Arizona. Her collages have appeared in Kolaj Magazine and Superstition Review Issue 26. She is an active member of the Cardboard House Press Cartonera Collective. Her collages are available on 7" glass votive candles at Palabras Bilingual Bookstore, also in Phoenix, Arizona.
Next (How Hungry are the Children?) >
< Back (Digging for Lost Temples)