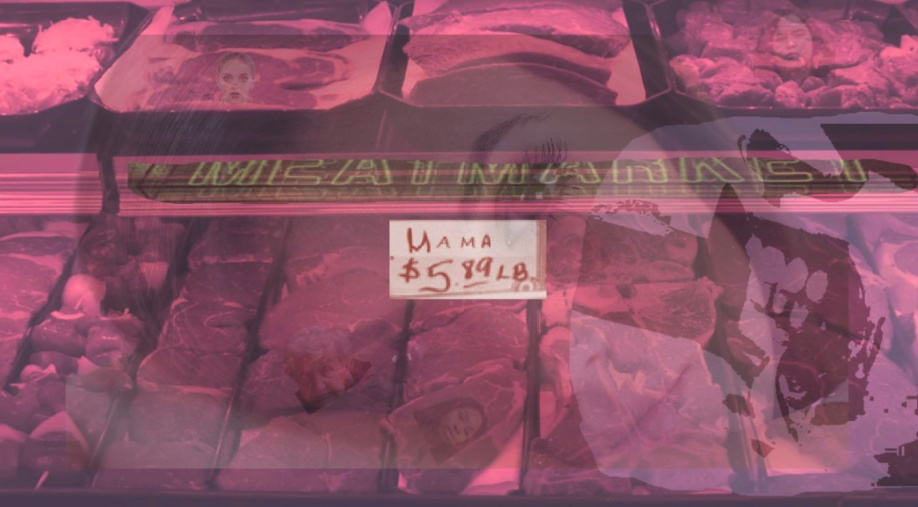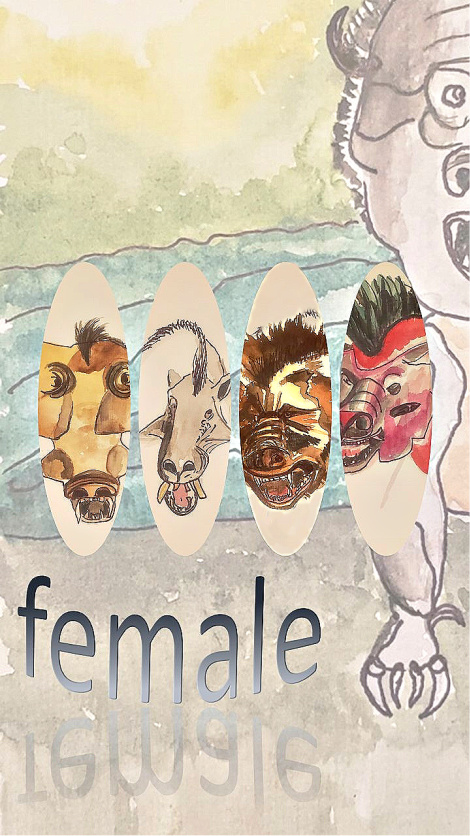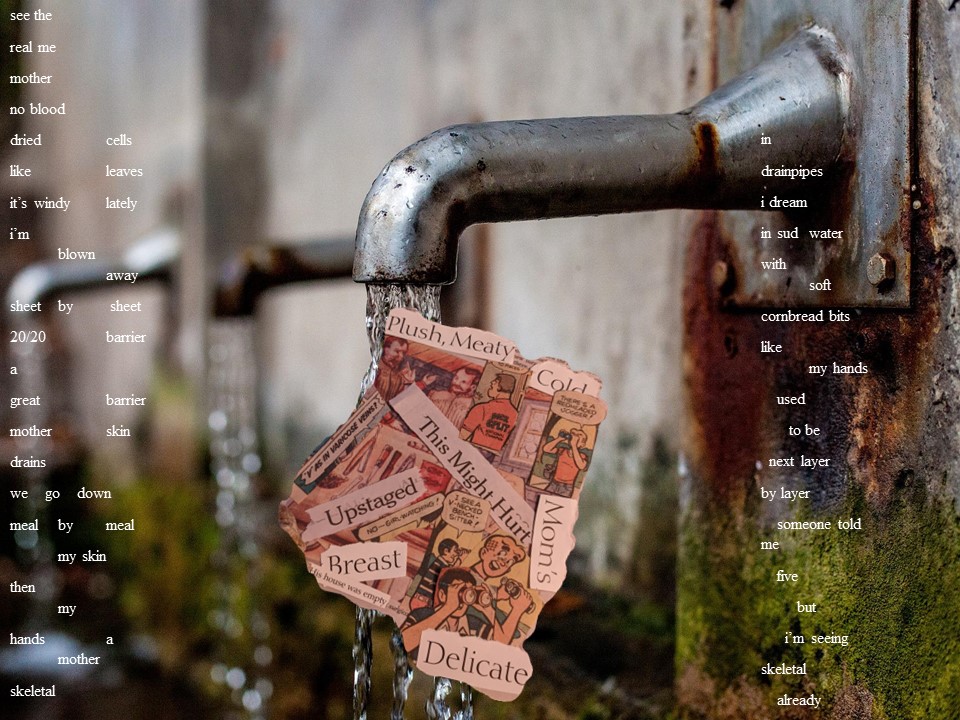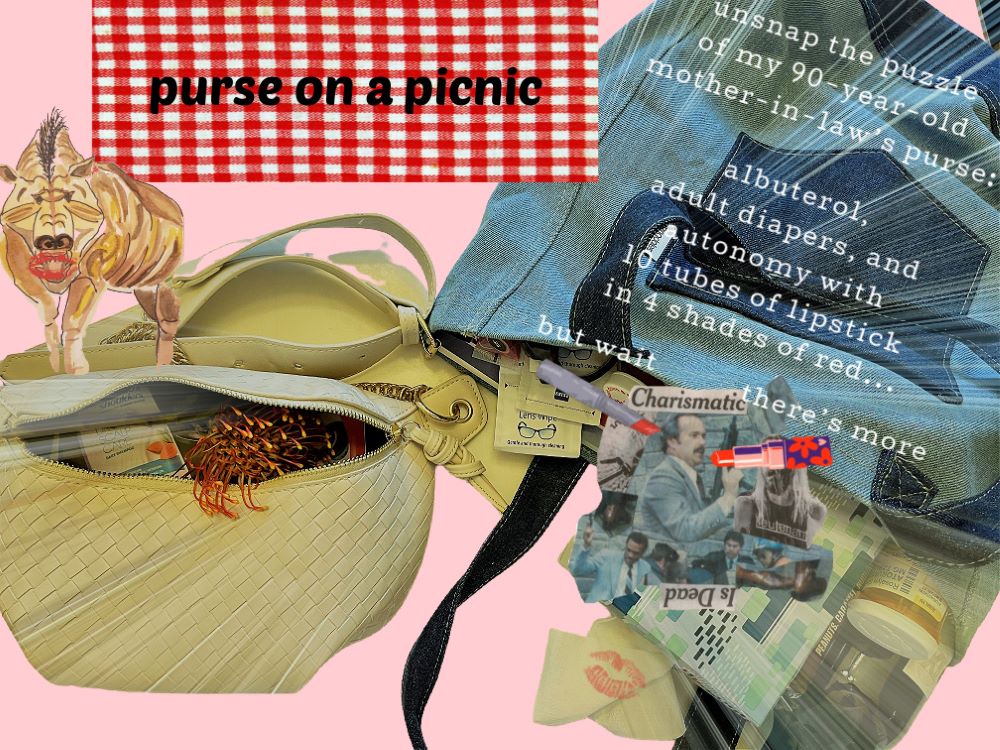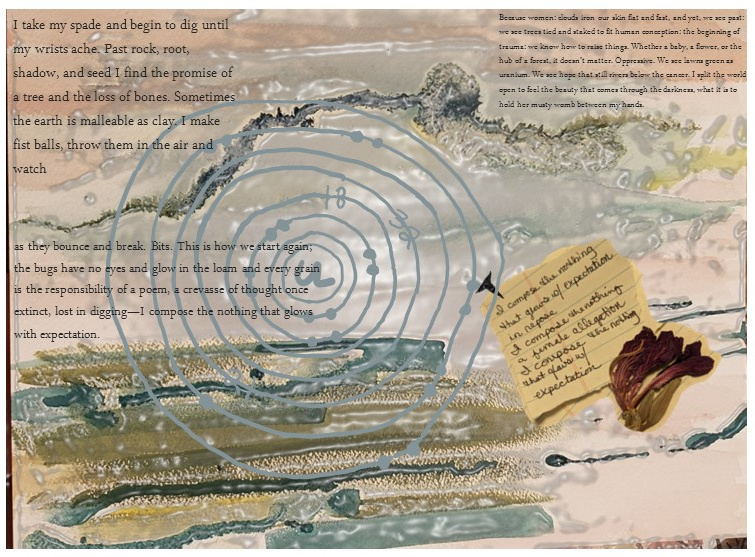 The Nutshells Writing Collective
3 Questions for the Authors
What was your process for creating this work?
CW: As an exercise in letting go and flexing the collaborative muscle, we created platforms for freedom of expression where each individual added their own layers and interpretations onto shared works; such that one person may have initiated writing, an image, or the start to a collage and posted it to an online shared folder for others access.
What is the significance of the form(s)/medium(s) you chose?
MB: The mediums we chose did not conform to a rule other than to interpret the prompt, or to be inspired by another contributor's interpretation of the prompt. This method allowed for us to feely propel meaning through the application that felt most comfortable to us in that particular collaboration, whether it was painting, poem, clippings or critique.
The renga was built through a fluid process in which we did not know who had written the preceding part to which we were responding, and for the first half we were unaware of where the piece stood in its entirety.
PS: We developed collages which provided the opportunity for use to collaborate with each other, to build on one another's words, images, and drawings. The renga was a new form for me and is described in detail by both Cole and Molly.
CW: Collaboration, shared ideas, meeting others in a communal conversation, in this case studying the prompt and what it meant to each of us and what shared threads we found, was a truly insightful experience. We were free to add anything we could think of and this allowed for experimentation and novel digital collage.
The renga was blind for the first round and then we opened it up for all to see and kept adding to it.
What is the significance of this work to you?
MB: To meditate on our own cracked-open; the parts that are monstrously misunderstood. [Personally] I have struggled to describe the painpower hidden in these crevices with words, with paint, with song. Results have always seemed incomplete and sprawling. It wasn't until I collaborated with the Nutshells on this project that I was able to express ideas of the raw rilled female in a powerful way. The most exciting part was feeling understood and understanding--together, while also achieving independent growth.
PS: I took the theme to heart to think about what it means to split open my worlds. One theme that emerged in both the crafting and the process was freedom and autonomy. Though we collaborated with one another, we encouraged each other to create free of convention or expectation, empowered (and supported) to try anything and everything without fear, to move our art toward both novelty and discovery. I have always wanted to create art collaboratively, so this project represents my first effort at collaborative hybrid work.
CW: I believe we were trying to reach an understanding of the fractured and fissured female.
Molly Anne Blumhoefer grew up in Minneapolis, Minnesota and currently lives with her partner in Albuquerque, New Mexico. She enjoys bicycling, debate, nature, and art! She writes in multiple genres; some of it can be found in Line of Advance, Eclectica Magazine, LandLocked Magazine, Adelaide Literary Magazine, and Red Wing Arts Collaboration.
Pam Sinicrope lives in Rochester, MN. She has an MFA from Augsburg University and is a senior poetry editor for RockPaperPoem. Some of her work can be found in Aethlon, SWWIM, Spillway, and 3 Elements Review. She enjoys time with her three sons, hiking with her pudelpointer, and tennis.
Sarah Degner Riveros teaches Spanish and studies Creative Writing at Augsburg University in Minneapolis. She is a single mother of 5 children. Her work has appeared in Sonora Review, Vassar Review, Rogue Agent, Georgia Review, and Yes Poetry.
Cole W. Williams is an arrow-slinging idealist, advocate for critical thinking, and a gold miner for truth. She has an MFA from Augsburg University and some of her poems, essays and hybrid works can be found in Florida Review, Water Stone Review, Journal X, and Ran Off with the Star Basson.
Next (Renga [absconded water]) >
< Back (Crossword Poems)