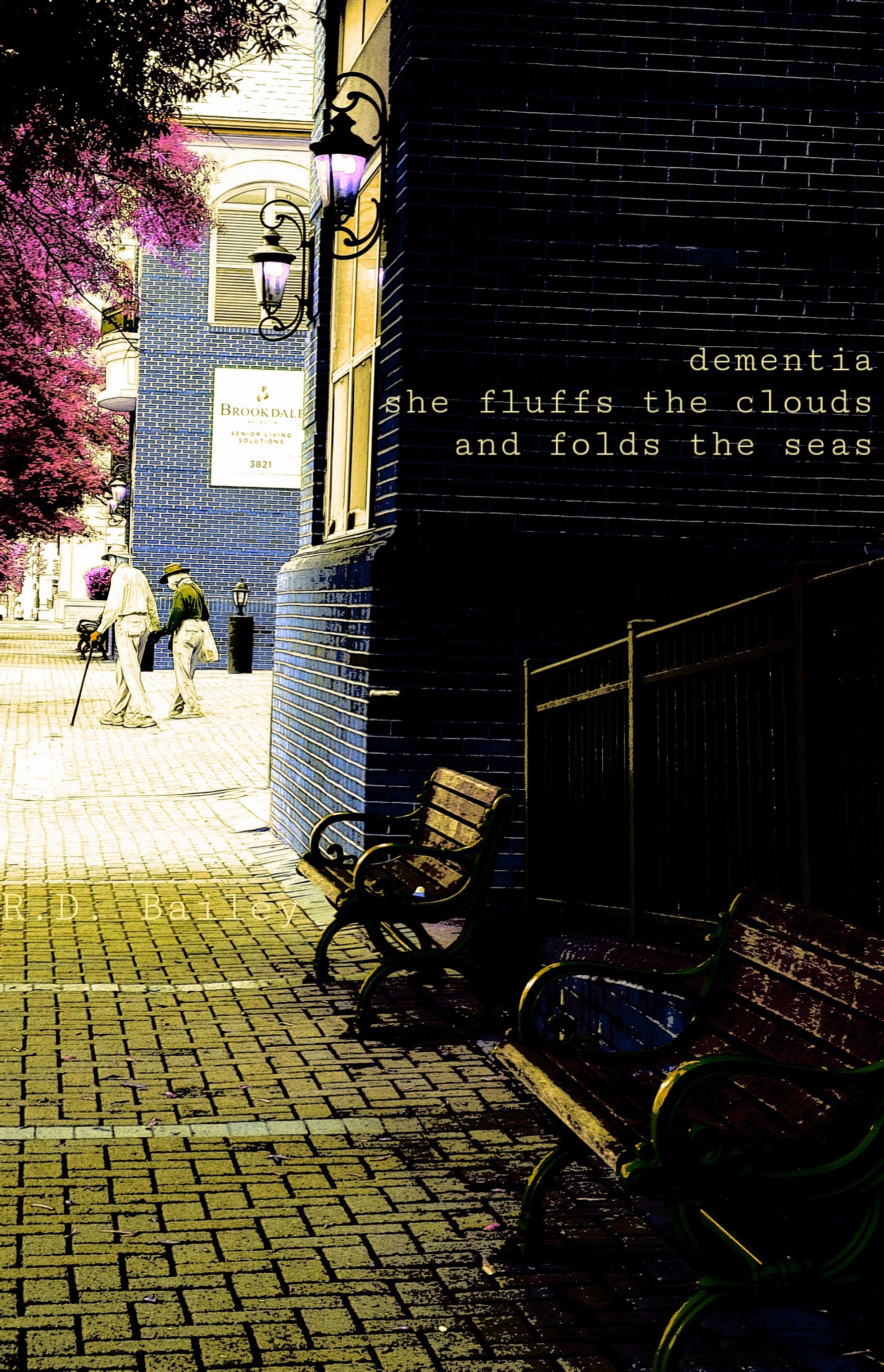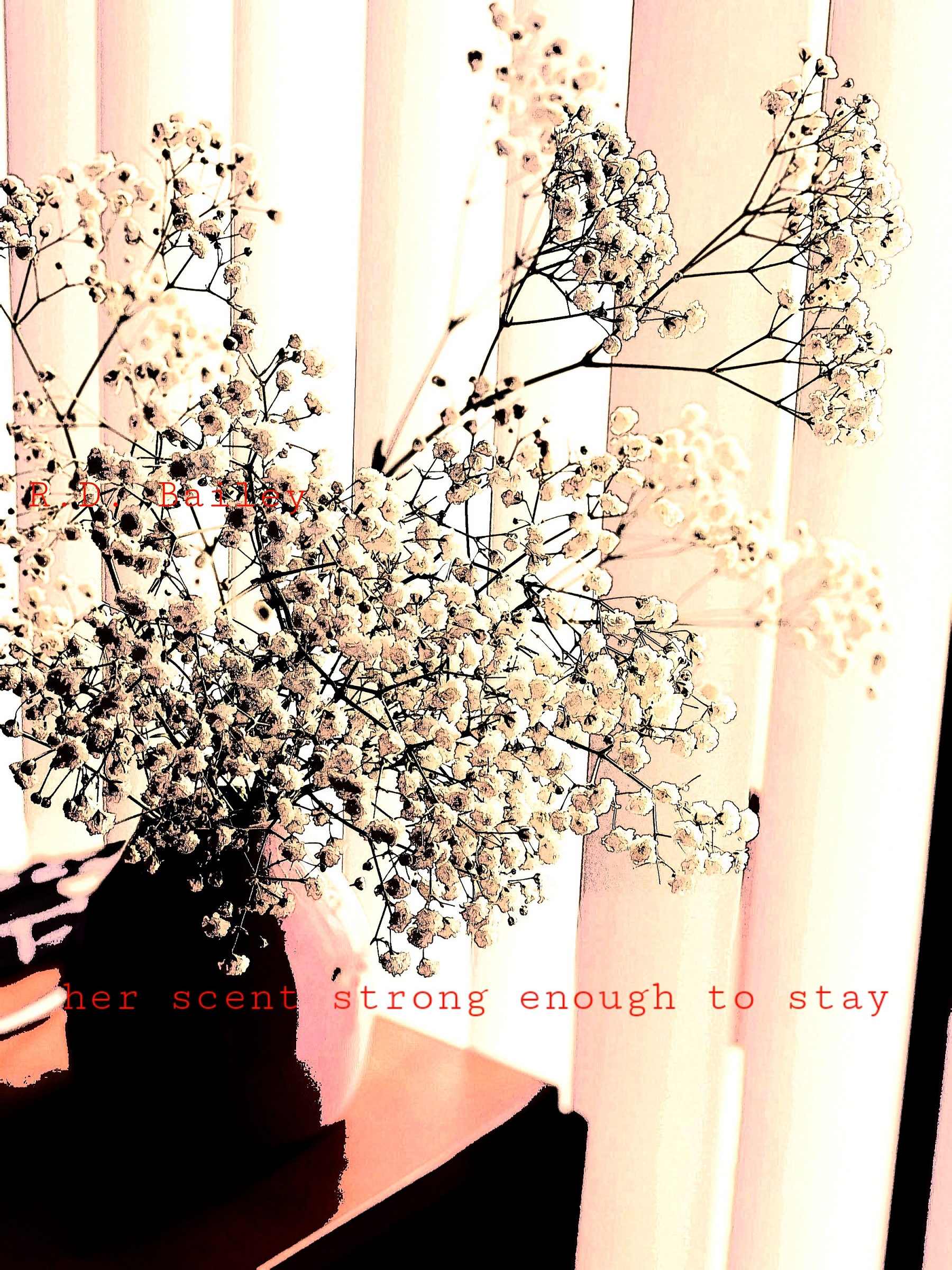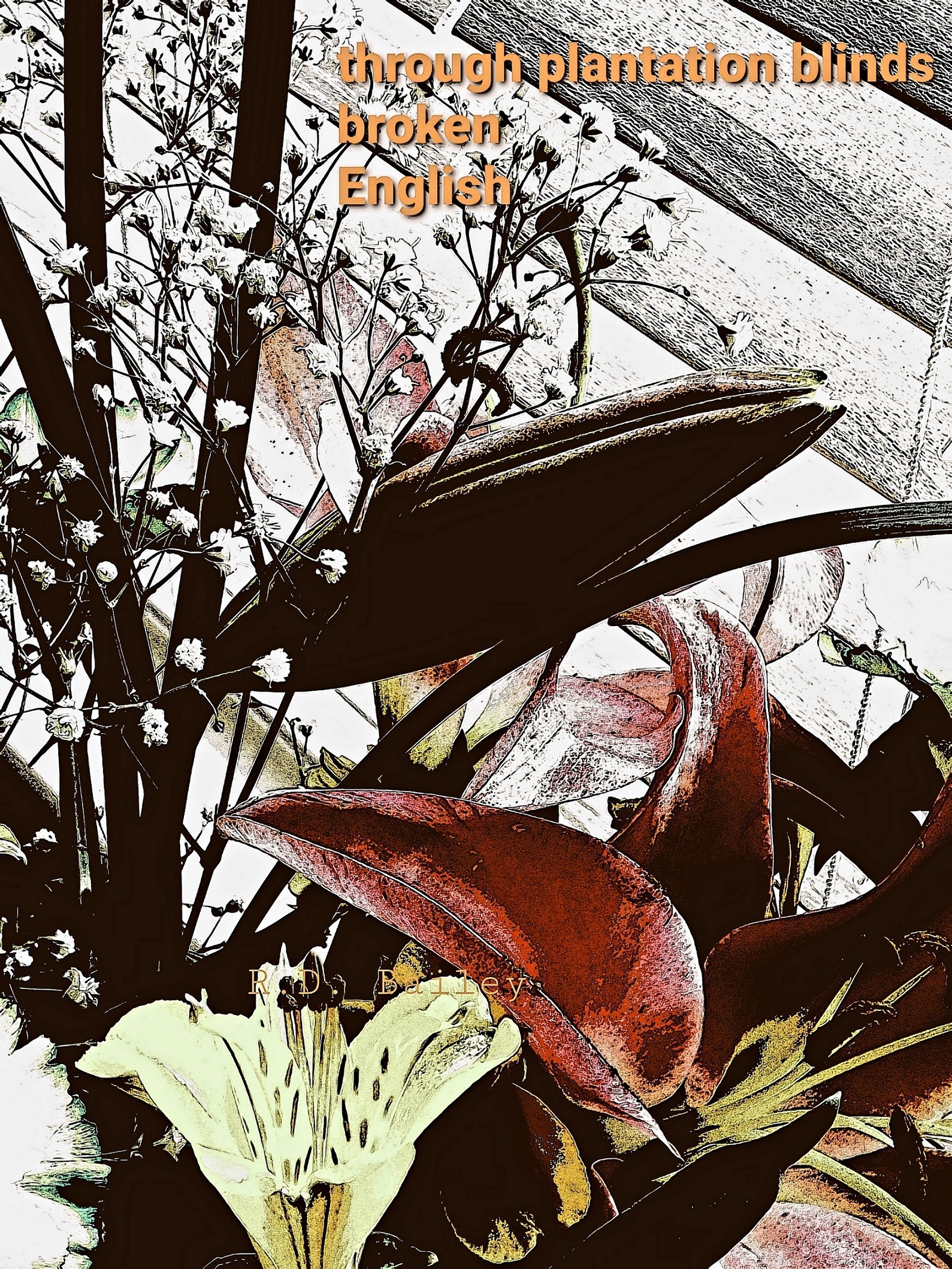 * "through plantation blinds" was first published in Frogpond haiku journal vol. 36.3 (2013) without artwork.
Raquel D. Bailey
3 Questions for Raquel
What was your process for creating this work?
All of these poems existed long before the photos they are mounted on. As part of my process, making sure the poem was solid was most important to me. Playing around with images came much later. I enjoy taking photos even though I am not a professional photographer. I was lucky enough to capture moments that worked well with my writing. 
What is the significance of the form/genre you chose for this work?
These haiga poems are just one of many forms of Japanese short-form poetry. I have immersed myself in this sub-genre of poetry because it is so beautiful and mysterious to me.
What is the significance of this work to you?
My haiga poems represent the past, present, and future. They are an extension of my memories; experiences that have never left me. When a moment in time is captured in just a few words, it creates a vivid snapshot for readers even without the accompaniment of photos.
Raquel D. Bailey is the founder and editor-in-chief of Lyrical Passion Poetry E-zine (2007-20); an online journal of Japanese short-form poetry, micropoetry, and short fiction. She earned her bachelor of arts degree in creative writing from Florida State University. Bailey's poems have appeared in more than fifty publications worldwide. She is the 2019 winner of the Harold G. Henderson Memorial Award for Haiku and the Tokusen (2nd Prize) winner in the 24th International "KUSAMAKURA" Haiku Competition, Japan. Bailey is originally from St. Andrew parish near Kingston, Jamaica.
Next (from Gray's Anatomy: "The Deep," "Blue, Blue Whorl," and "Lips") >
< Back (A Field Guide to a Leaky Heart)