Architecture hybride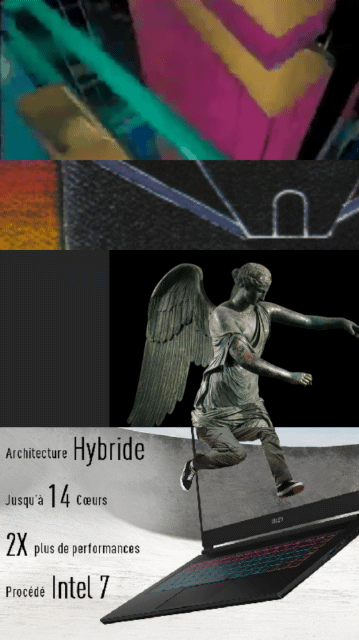 Ceremony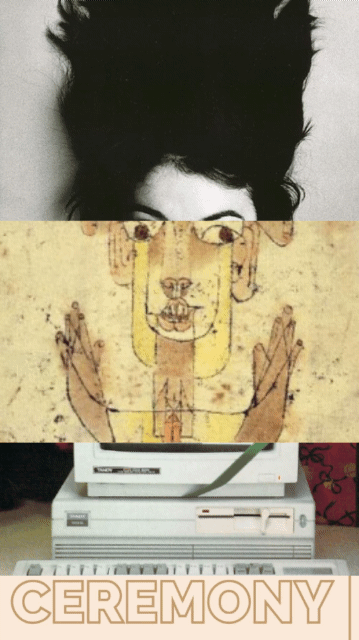 Balcón de Chrome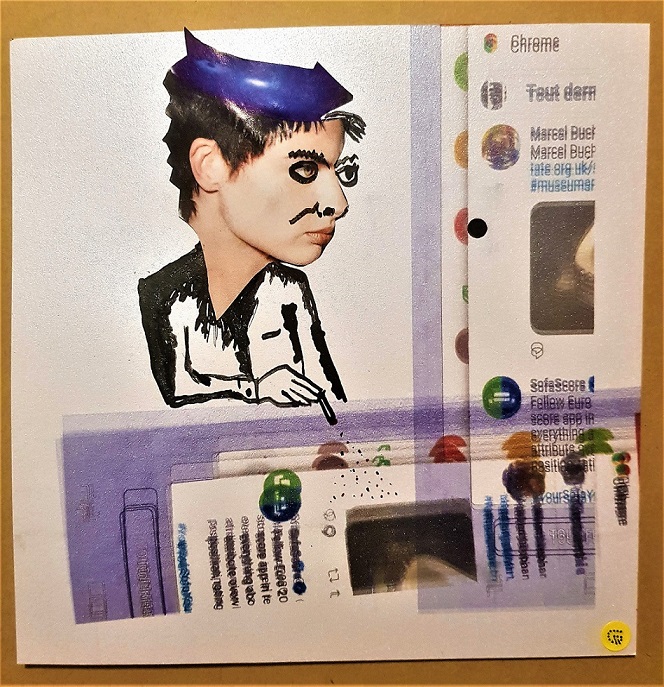 Gustavo Gómez Mejía
3 Questions for Gustavo
What was your process for creating this work?
As a media scholar in the field of Internet studies, I take lots of screenshots for research purposes. In recent years, I started making cut-ups and collages on my phone, inspired by different types of collected materials. Sometimes I also use these digital assemblages as the basis for ink drawings or animated GIFs.
What is the significance of the medium(s) you chose for this work?
I am devoted to recycling all sorts of platformized "contents" (old and new ads, everyday posts, memes and artworks) whose spontaneous visual and textual dialogues tend to raise rather oblique questions about digital cultures and technologies. When I make collages and cut-ups, I am often surprised by the ways in which shapes randomly fit together and spark new thoughts. 
What is the significance of this work to you?
This A-B-C triptych is part of an ongoing series offering dialectical visions of our tech-driven world. Angels, sphinxes and readymades–alongside third-party archival materials or bot-curated artistic excerpts–are supposed to allegorize the special presence of sponsored contents and more mundane promotional posts. Since my phone is filled with this type of animated collages, I also like to think of them as an inquiry about screen textures and post-Internet rituals.
Gustavo Gómez Mejía is a media studies scholar. His interests include digital cultures and semiology – topics to which he has devoted a series of academic articles. Some of his phone-made collages and concrete poetry exercises can be found on Instagram. He was born in Colombia and he currently lives and works in France.
Next (The Texture of Experience) >
< Back (Blowing in the Wind of the Chi)