They Said—We Said
by Karen Loeb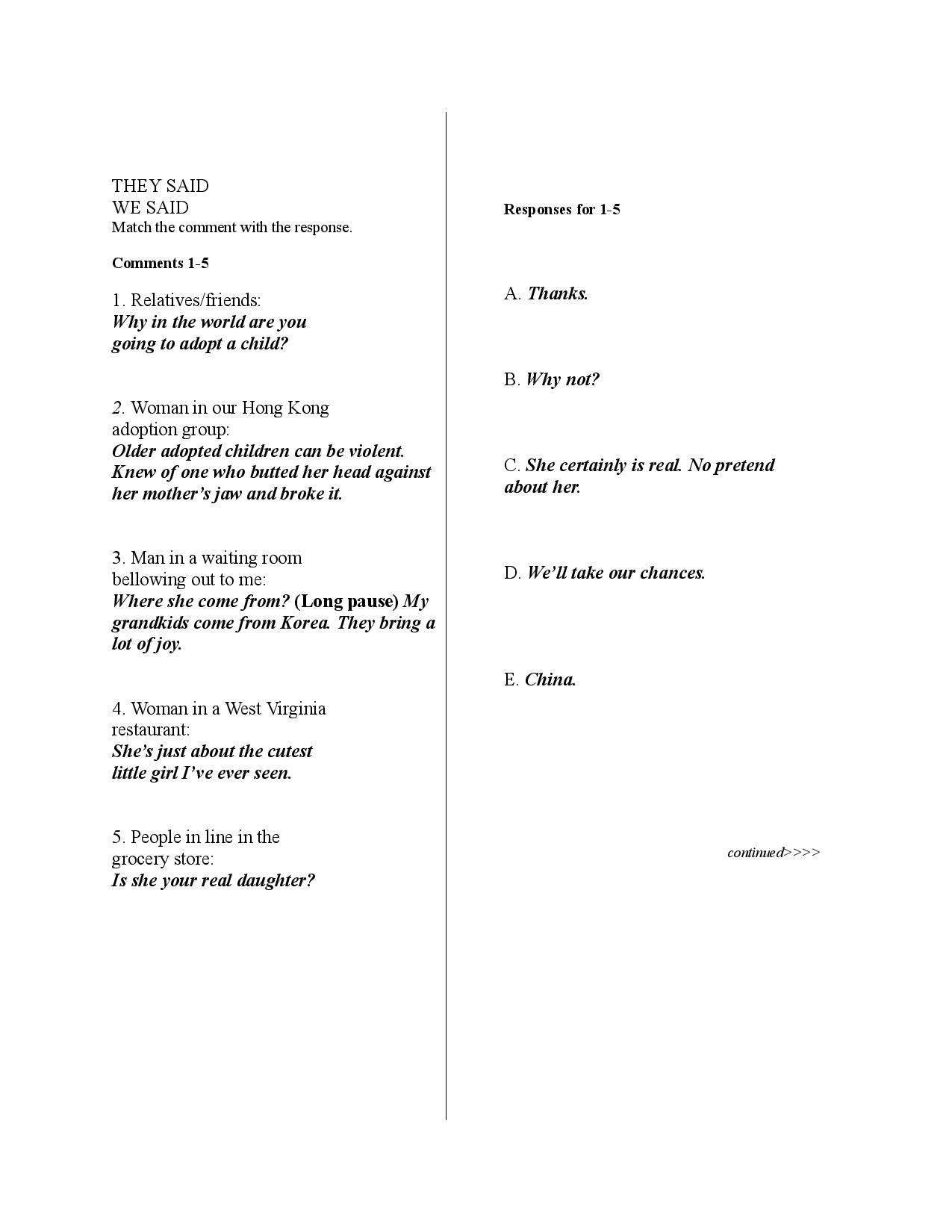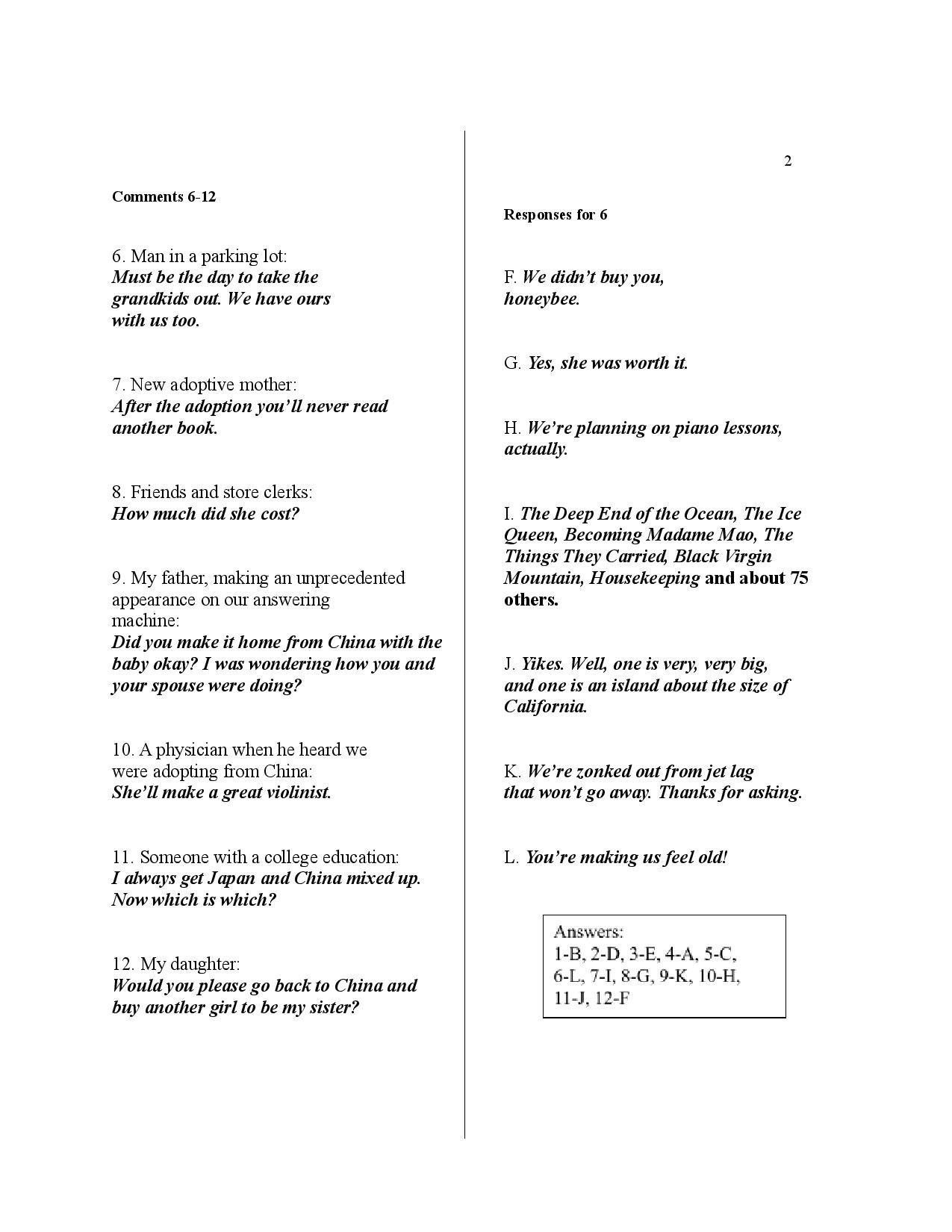 Karen Loeb
What is the significance of this work to you?
My husband and I adopted our daughter from China when we were in our fifties. I began writing about the adoption around 2005 or so sitting at a picnic table while our daughter participated in an "art in the park" class on Saturdays in the same park. We became a family when she was three—she's now twenty-two. My China/adoption poems and stories are not the only focus for my writing by any means, but they are significant to me, my husband and daughter—the writing and people are close to my heart, and I continue to write them.
What is the significance of the form you chose for this work?
It began as a list poem. I was cataloging annoying, intrusive comments that some people are compelled to make when they encounter something that doesn't fit into what they might expect to see—in our case White parents with an Asian child. I quickly saw that I wanted to answer those comments and questions. So I settled on a quiz format, which allowed me to be ironic and concise. In real life, I was often left without anything to say. As often happens when someone makes an unexpected and unwelcome comment, your comeback occurs to you after the encounter is over.
What was your process for creating this work and what did you learn from the process?
I had in mind a whole list of comments we had accumulated over several years. I began listing them without numbering them at first. Then the form morphed into the quiz format, as mentioned above. I love writing list poems, but I learned how to experiment with that form until it turned into something not quite a poem, not quite a prose piece. I definitely enjoyed that, because something new had happened.
Karen Loeb's two-year stint as Eau Claire, Wisconsin writer in residence finished in May 2020. You can find her poem "The Agility of Chopsticks" in the spring 2020 online issue of Wisconsin People and Ideas.