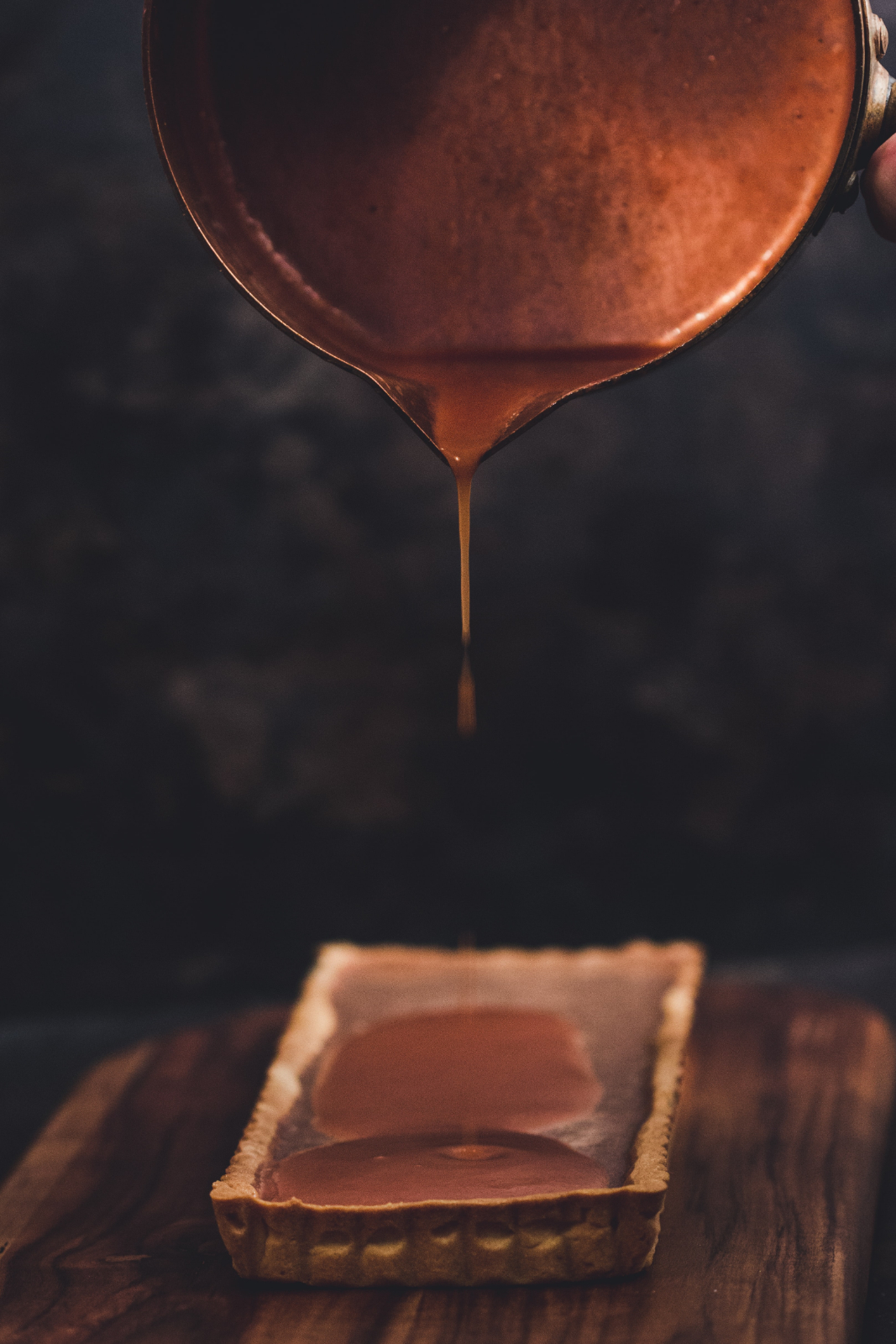 by Annelies Zijderveld
1.
Pour the sugar and water into a heavy-bottomed pan set on medium high until the sugar roils in what resembles ecstatic agony—but don't reach for the wooden spoon to relieve it. You've got to let go of the need to intervene when bubbles prick the surface liquid and morph into bigger bubbles that threaten to subsume the world.

2.
The phone might buzz in your pocket—push out those push notifications you must miss. This is not the time to tap like or type out a comment. It's not the time to think on the life you could have lived if you'd put family or career first. Instead, keep your eyes on the writhing mass in the pan until clarity becomes copper blood.

3.
It is an eternity of waiting. It is a fear that maybe you missed the signs and will need to start over. It can seem like agony of being able to do nothing but stare and hope that sugar and water won't disappoint and just do their job. The anxiety can almost bubble over inside, and even though you have molten misgivings, watch the saucepan magma.

4.
Because then, it comes quickly, tingeing a corner golden, then amber, glint of a coffer full of copper coins. This is when you move into action. Turn off the heat. But don't stop watching, pour in a stream of cream and know it will almost scream, climbing up saucepan walls. Mad like desire or wrenching pain of cold and hot colliding. 

5. 
Peel the wax paper off the butter. Stir it in that it might emulsify what once was sugar, water, cream and now can become a thick sauce. Sprinkle in salt—every wound needs to be reminded of its purpose. As caramel cools on the counter, wait and see if you can yet make the life you think you want and the one you have coalesce.