6 feet apart, not under (Photography)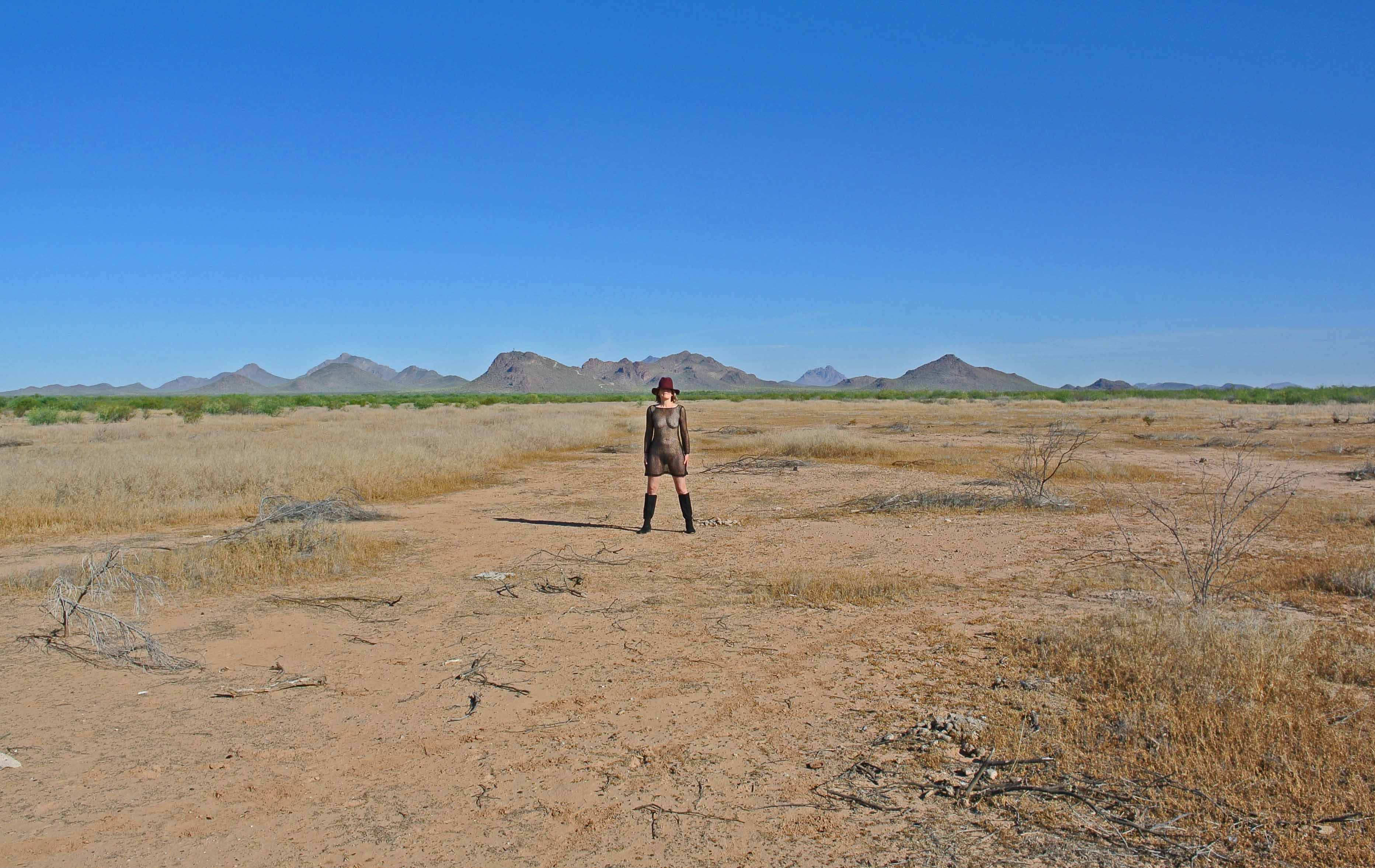 Alvaro Enciso and Elizabeth Salper
What is the significance of this work to you?
Alvaro: This project is a visual commentary on how the pandemic and social distancing can shift the dynamics of relationships. Only one partner is shown, and the other, the photographer, maintains the prescribed distance.
Elizabeth: We began this project in May of 2020, as a visual and personal dialogue from 6 feet apart. We used the distance to tell each other things, touch without touching, and explore our 18 year age-gap within the shifting and tensile nature of the global pandemic.
What is the significance of the medium you chose for this work?
Alvaro: The photographic medium was chosen as it also allows for mobility, taking the ideas into environments where a form of natural isolation is included and further amplifies the constraints put in place by social distancing.
Elizabeth: The photographic medium offered us another window through which to see each other during the pandemic. Many of the photos were taken in remote areas of the Sonoran Desert where there is quiet, beauty, and solace we are both drawn to.
What was your process for creating this work?
Alvaro: There is a mental template to our work, but we also encourage intuition, momentary opportunities, play, and reactions to the environment. Conceptual ideas are also at work regarding the portrait, and the collaborative aspects between photographer and subject.
Elizabeth: Openness to the surroundings and spontaneity are at play. We work differently visually, but there is always creative trust, questioning, and laughter. The project is ongoing.
Alvaro Enciso is an artist working and living in Tucson, Arizona. His work, in various media, deals with migration, separation, cultural identity, language, and the myth of the American Dream. He also explores ideas of being the outsider, not belonging anywhere, and the constant search for home.
Elizabeth Salper is a poet, photographer, and pollinator living in the Sonoran Desert. She is the founder of Urban Poetry Pollinators, an all-volunteer group based in Tucson, Arizona, that cultivates and curates poetry in public spaces.
Her poem, "Disco Inferno" was chosen by TC Tolbert, Tucson's poet laureate, as one of 12 poems to be read at the Hotel Congress 100 Year Anniversary. Her poem, "Crossings" was published in Grey Sparrow Journal, Winter 2020 issue. She has read her poems on A Poet's Moment on KXCI  Radio.  
She is fond of barrel cactus.